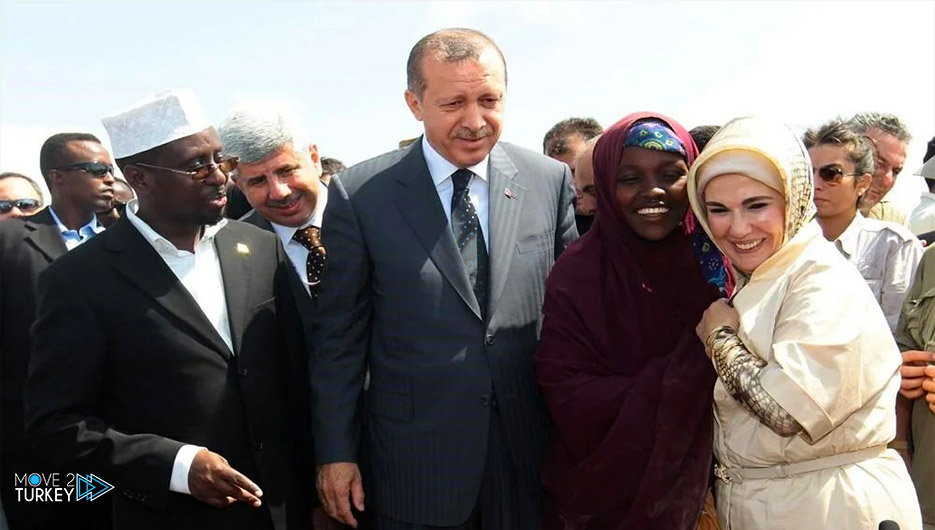 Somali Minister of Planning and Economic Development Jamal Mohamed Hassan on Thursday praised Turkish President Recep Tayyip Erdogan's solidarity with his country and its people.
Hassan said during his participation in a seminar held in the capital Ankara on Turkish-Somali relations: "A true friend is the one who enters your life at a time when others leave."
The minister explained that Turkey is the only country that stood by Somalia when it was suffering from a severe drought crisis several years ago.
He added that Erdogan when he was prime minister in Turkey years ago, made an official visit to Mogadishu to draw the world's attention to the drought in Somalia.
In August 2011, Erdogan (he was prime minister) visited the capital, Mogadishu, on the first visit of a Turkish prime minister to Somalia, and the visit aimed to help those affected by a deadly famine.
Hassan pointed out that Erdogan's visit at the time carried important messages to the world, and that Turkey, with its government, civil organizations, and people, launched after the visit a wide aid campaign in favor of Somalia.
The minister pointed out that the Turkish aid provided to Somalia at that time contributed to drawing the attention of the world and the international community towards his country.
He continued, "Today, our country hosts the largest Turkish embassy abroad, and Turkey has a huge military base in Somalia that trains thousands of Somali soldiers every year."