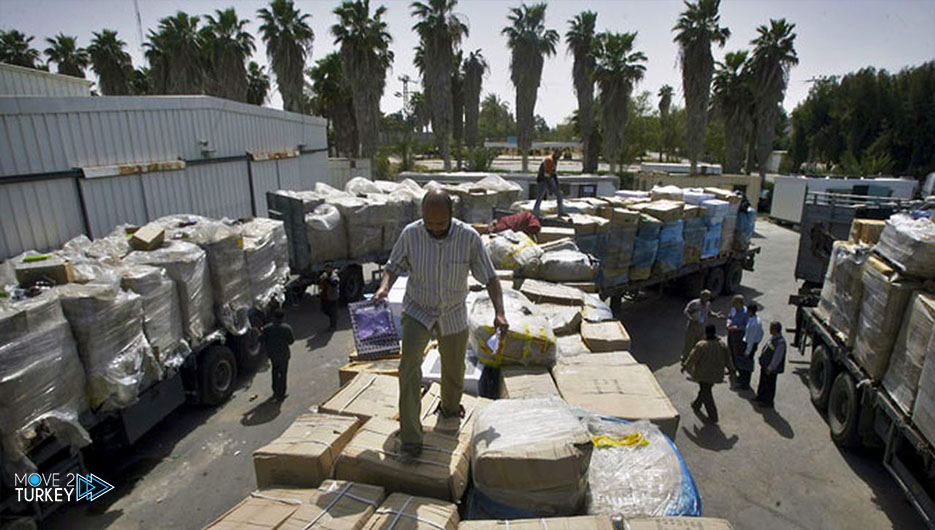 On Thursday, the Israeli authorities allowed the passage of goods into the Gaza Strip through the Kerem Shalom crossing for the first time since the last Israeli aggression last May.
In addition, trucks loaded with goods and commodities entered the Gaza Strip through the crossing under Israeli control for the first time since the last aggression.
In turn, a Palestinian source at the crossing clarified, preferring not to be named because he is not authorized to speak to the media.
He said that today, for the first time, Israel allowed the entry of new goods into the Strip, including cement, for the benefit of the United Nations Relief and Works Agency for Palestine Refugees (UNRWA).
He added, "The occupation also allowed the entry of aluminum, glass, and supplies for water pumps, in addition to plastic, for the first time since its last aggression on the Strip."
With the beginning of the latest aggression on May 10, Israel closed the crossing completely and then reopened it after the ceasefire.
However, it imposes severe restrictions on the movement of imports and export, which exacerbates the already deteriorating living and health conditions.
Israel launched an aggression on Gaza that lasted 11 days between May 10 and 21 and resulted in the death and injury of thousands of Palestinians.
Kerem Shalom is the only commercial crossing for Gaza, where more than two million Palestinians live, and has been besieged by Israel since Hamas won the legislative elections in 2006.