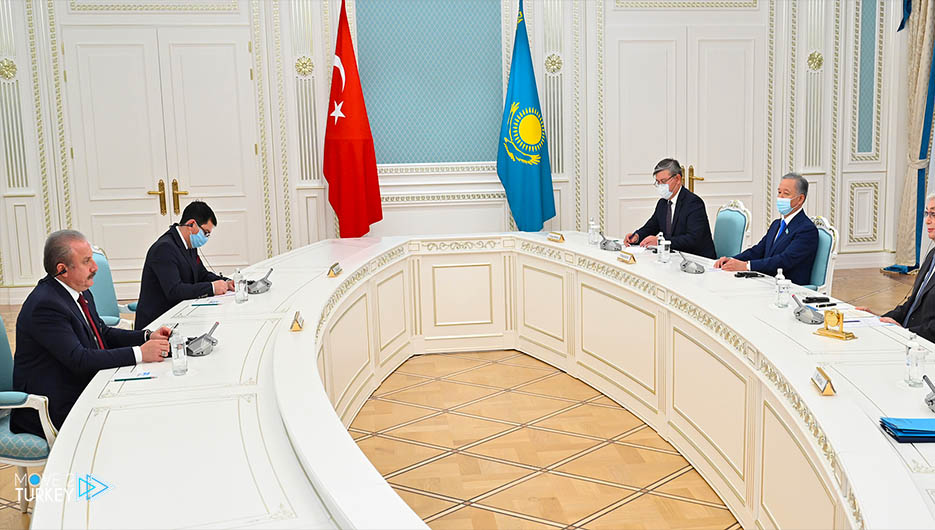 On Monday, the Speaker of the Turkish Parliament Mustafa Şentop met with the Speaker of the Kazakh Senate Moulin Ashimbayev, and Speaker of Parliament Nurlan Nigmatullin.
Şentop Nur Sultan arrived yesterday, Sunday, at the head of a Turkish delegation, to participate in the meeting of the Parliamentary Assembly of Turkish-speaking countries and hold bilateral talks.
Şentop and his accompanying delegation held a bilateral and delegation-level meeting with Nigmatulin.
Later, Şentop met with the President of the Kazakh Senate, Moulin Ashimbayev.
During the meeting, the two sides discussed the strategic partnership and strengthening relations in the fields of digitization, space, tourism, culture, education, and trade.
Şentop is accompanied on his visit by the Chairman of the Turkish-Kazakh Parliamentary Friendship Group, MP from the Justice and Development Party, Muhammad Ali Johari, and a number of deputies.