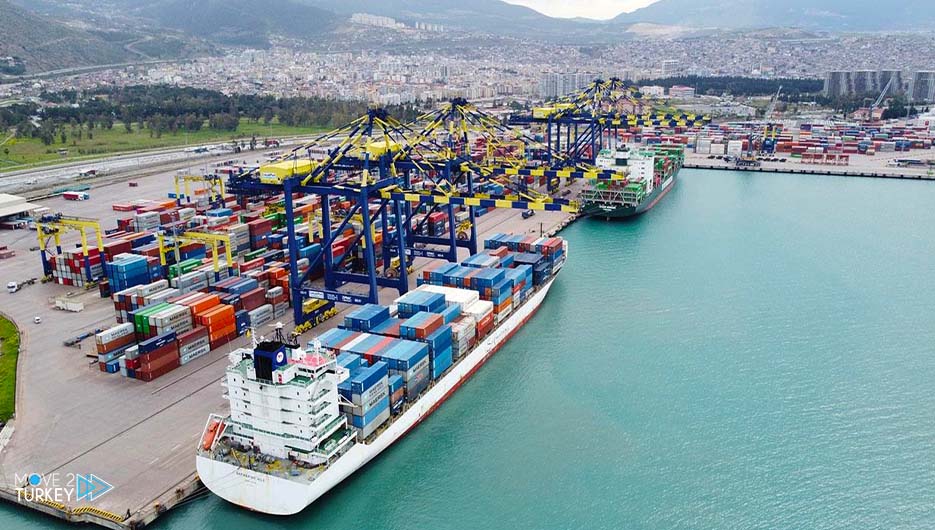 The port of Iskenderun in Hatay, southern Turkey, received on Saturday two ships coming from Qatar carrying dozens of prefabricated houses for those affected by the earthquake disaster.
The two ships transported 396 prefabricated houses from Qatar to be distributed to those affected by the earthquake that struck southern Turkey on February 6.
Birol Ekiji, the governor of Karkalar Eli, who is in charge of managing the affairs of the Iskenderun district, said that the prefabricated houses are of great importance now to restore life to normal in the stricken area.
In statements to reporters, Ekiji said that the Qatari authorities sent relief and rescue teams to Turkey in the first hours of the earthquake, along with humanitarian aid on board 50 planes.
He revealed that the prefabricated houses sent from Qatar will be transferred to Hatay to be installed in their place, and then the citizens will be transferred from the tents to them immediately until the construction of the new housing.
For his part, the Qatari ambassador to Ankara, Mohammed bin Nasser bin Jassim Al Thani, confirmed that his country will continue to send humanitarian aid to the affected areas in Turkey and Syria.
On February 6, two earthquakes of magnitude 7.7 and 7.6 struck southern Turkey and northern Syria, followed by thousands of violent aftershocks.
The disaster, which centered on the state of Kahramanmaraş, claimed the lives of tens of thousands of people and left huge material damage in 11 Turkish states.