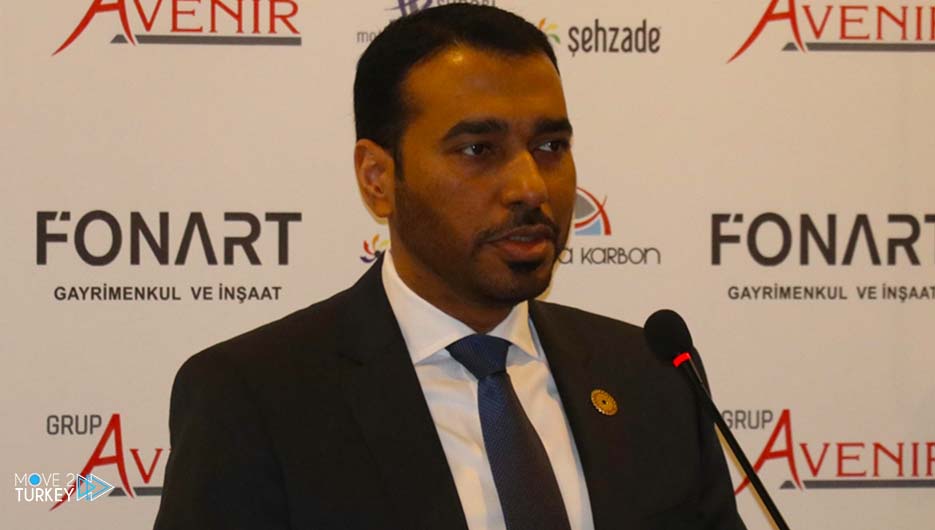 The UAE ambassador to Ankara, Saeed Al Dhaheri, praised the signing of the comprehensive economic partnership agreement between his country and Turkey.
This came in tweets published by the UAE embassy on its Twitter account, commenting on the signing of the agreement between the two countries on Friday.
Al-Dhaheri said that the agreement "comes as a translation of the directives of the leaderships of the two friendly countries and peoples."
He stressed that "the signing of the Comprehensive Economic Partnership Agreement will launch a new era of strategic partnership between the two countries, given the important role played by the UAE and Turkey in facilitating the flow of international trade, as they are two of the most vital economies in the region."
Al Dhaheri indicated that "UAE-Turkish trade relations are witnessing continuous prosperity. In the past year 2022, the volume of non-oil intra-trade increased by 40 percent to reach $18.9 billion, making Turkey the fastest growing among the top 10 trade partners of the UAE."
On Friday, Turkey and the UAE signed the Comprehensive Economic Partnership Agreement with the aim of enhancing trade and mutual investments between them.
The signing was witnessed by Turkish President Recep Tayyip Erdogan and his Emirati counterpart, Sheikh Mohammed bin Zayed Al Nahyan, during a summit they held via visual communication technology.