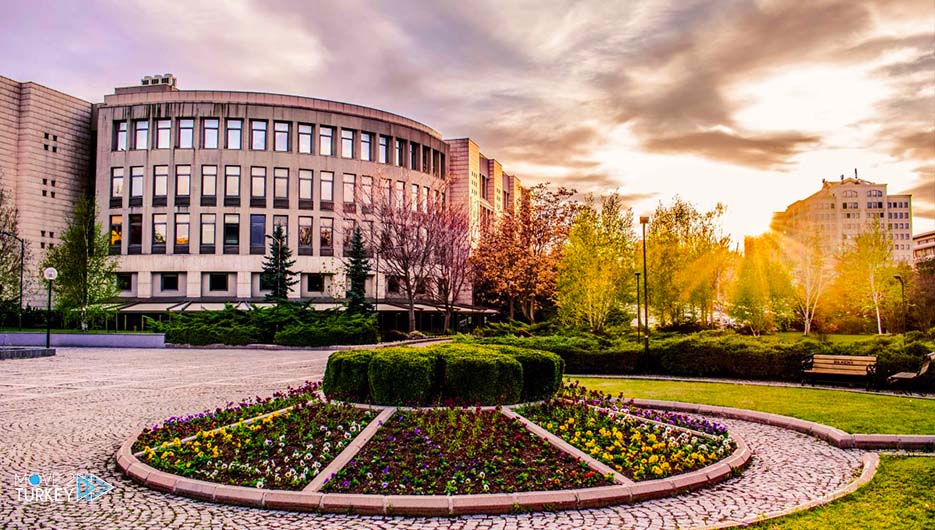 There are many public and private universities in Turkey, some of which is one of the best universities in the world.
The benefits of studying at different levels in Turkey are undeniable, as Turkey's low cost of living and reasonable tuition fees as well as the high level of teaching and the opportunity to continue studying at the best universities make Turkey an ideal destination for studying.
In what follows, We will provide information about one of the best universities in Turkey, Bilkent University, so stay with us.
About Bilkent University in Turkey
Bilkent University is the first private university and non-profit higher education institution in Turkey, founded in 1984 in Ankara.
Thanks to its world-renowned faculty and excellent educational facilities, Bilkent University attracts the attention of many of the most intelligent students locally and internationally.
Currently, more than 13,000 students study in 34 university programs and 58 graduate programs at this university.
One of the most important features of Bilkent University is its advanced facilities.
Its follow-up to modern educational curricula, and the comprehensive computer and internet infrastructure that connects all the activities of the University in an integrated way.
Scientific research conducted at this university is carried out at a high level in various fields and disciplines, and according to ISI indicators, Bilkent University has a high ranking in terms of the number of scientific articles published.
Bilkent University aims to develop students' knowledge and make them critical, analytical and independent thinkers.
The university also attaches great importance to the entry of students into the industry and the labor market after graduation.
And in this regard, senior year students can acquire the skills necessary to succeed in their future job by joining the employment center of this university and communicating with representatives of large companies looking for employment.
Faculties and specialties of Bilkent University
The following table lists the faculties of this university along with the Departments of the pedagogical disciplines of each faculty.
| | |
| --- | --- |
| Architectural Design, Graphic Design, Fine Art, interior architecture, environmental design, urban design, and architecture | College of Art, Design and Architecture |
| Computer Engineering, Electrical and Electronic Engineering, Mechanical Engineering, Industrial Engineering, Civil Engineering | Faculty of engineering |
| History, Economy, International Relations, Political Science, Psychology, Public Administration | Faculty of Economics, Management and Social Sciences |
| Management | School of Business Administration |
| Rights | Faculty of law |
| Biology, Chemistry, Mathematics, Physics, genetics | Faculty of science |
| American culture and literature English culture and literature philosophy of translation and interpretation of Turkish literature | Faculty of Arts and Humanities |
| Secretarial, computer science, education and training | Teacher Training School |
| Music majors, performing arts majors | The school of music and Performing Arts |
Language of teaching at Bilkent University
The language of instruction at Bilkent University is English. International professors and teachers make up more than a quarter of the total faculty.
And all students who intend to study at this university must be fluent in English or take language preparation courses.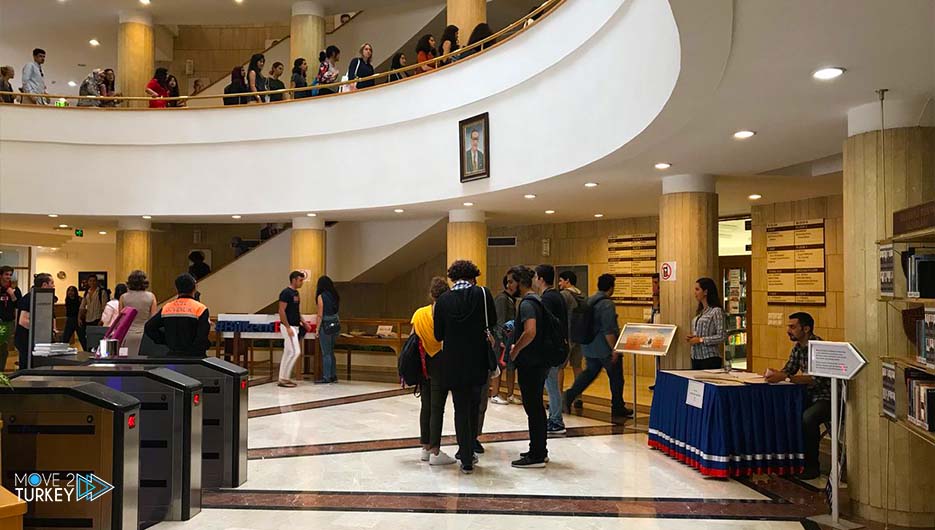 Bilkent University Ranking
According to the Times Higher Education website, Bilkent University was ranked among the best universities in the world in 2021 in rankings between 601-800.
The university is also ranked among the 101-150 rankings for 2020 and 100 as one of the best Asian universities.
According to the official website of Bilkent University in Turkey, this university ranked 54th in the Times Higher Education Universities ranking in 2018.
Educational facilities of Bilkent University
Bilkent University offers many educational and welfare facilities for students.
Classrooms, workshops and laboratories in this university are equipped with the latest equipment used in the best universities in the world.
Bilkent University Library is one of the largest university libraries in Turkey.
In this library, in addition to having a large collection of different books, it is possible to use the resources of various journals and databases on site to meet the scientific needs of students.
Bilkent University provides unlimited access to computer workshops around the clock to support student academic achievement, and all students have access to computers and the internet at any time, indefinitely and around the clock.
University dormitories also provide all facilities necessary for the well-being of students, and all areas of university dormitories, student rooms and equipment are arranged and cleaned by ISO certified contractors to minimize the possibility of any contamination or disease in the dormitories of this university.
Medical and health services are provided to students and faculty through health centers located on campus. In these health centers, emergency services are completely free for all students studying at this university.
Finally, with the aim of improving the health of students, the provision of facilities, sports centers and physical education at Bilkent University, the students in this university have the opportunity to participate in programs of Health, Physical Education and sports.
In addition to the items mentioned on the campus of Bilkent University, there are a number of shopping centers, shops and ATMs to meet the needs of students without having to leave the campus.
Tuition fees at Bilkent University
The tuition fees of Bilkent University in Turkey in the last update of 2021-2020 for international students admitted through the university admission examination are set at about us 14,500 $ for one academic year.
The annual tuition fee is received in two equal parts, and newly admitted students must pay the tuition for the fall semester upon registration.
Scholarships at Bilkent University
About 43% of Bilkent University students use a variety of scholarships with no future commitment to these scholarships.
International students applying for scholarships and tuition discounts are assessed according to their high school grades and national and international exam scores.
At the end of each academic year, international students who met the minimum required credits (varies for each specialty college) and have achieved an average annual score of 3.30 or higher (the average scores for spring and autumn ), and in the top 5% of students without a scholarship, they are eligible for a scholarship for the next academic year.
Depending on the student's ranking within the top 5% of students at the University, the scholarship reduces tuition fees to the limit shown in the table below (based on information from the University's official website):
| | |
| --- | --- |
| Rank | Discount rate on tuition fees |
| 1% | 100% |
| 2% | 80% |
| 3% | 60% |
| 4% | 40% |
| 5% | 20% |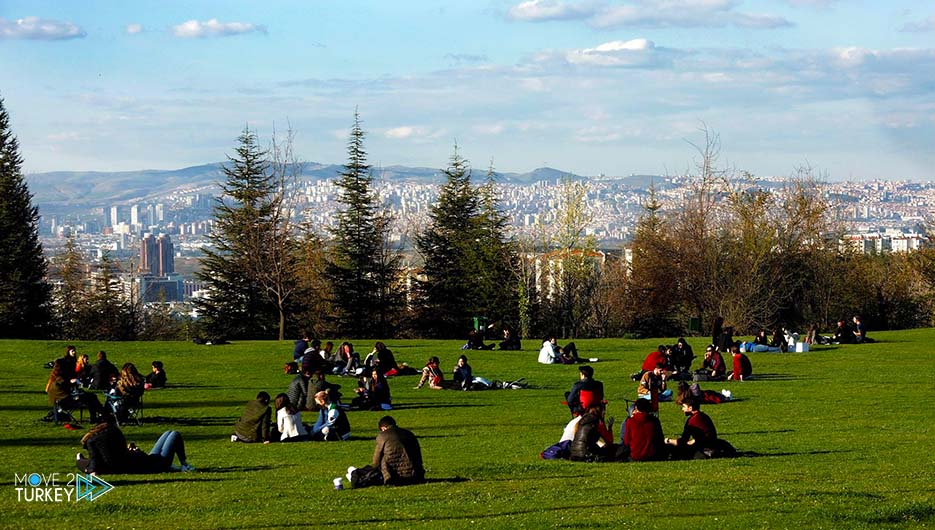 How to apply and admission to Bilkent University
Since the language of instruction at Bilkent University is English, students intending to study at this university must present a valid English proficiency certificate.
International language test certificates such as IELTS and TOEFL are accepted at this university, and students who are not sufficiently proficient in English must enroll in English language preparation courses.
In addition to the language certificate, the SAT test score is required for admission to undergraduate courses and the ALES test is required for admission to graduate courses.
Tests such as GRE or GMAT for some specialties can replace the ALES test score.
Ankara Bilkent University website
For detailed information about the courses of this university and for admission, please refer to the official website of the University of Bilkent through the following link.
official website of Bilkent University
Frequently asked questions
❓ How to get admission in Bilkent University in Turkey?
In order to be accepted, you must take a specific test and have a certificate of proficiency and fluency in English.
❓ What are the tuition fees of Bilkent University in Turkey?
Tuition fees for international students in 2021 are set at around 14,500$ per academic year.
❓ Is Bilkent University in Turkey, private or public?
It is the first private university and non-profit higher education institution in Turkey.
❓ What is the language of instruction at Bilkent University in Turkey?
The language of instruction in this university is English and students must be proficient in English in order to be admitted to this university.
❓ Does Bilkent University offer scholarships?
Yes, about 50% of the students of this university succeed in obtaining scholarships every year. These scholarships are awarded to the best students and in some cases include a 100% discount on tuition fees.