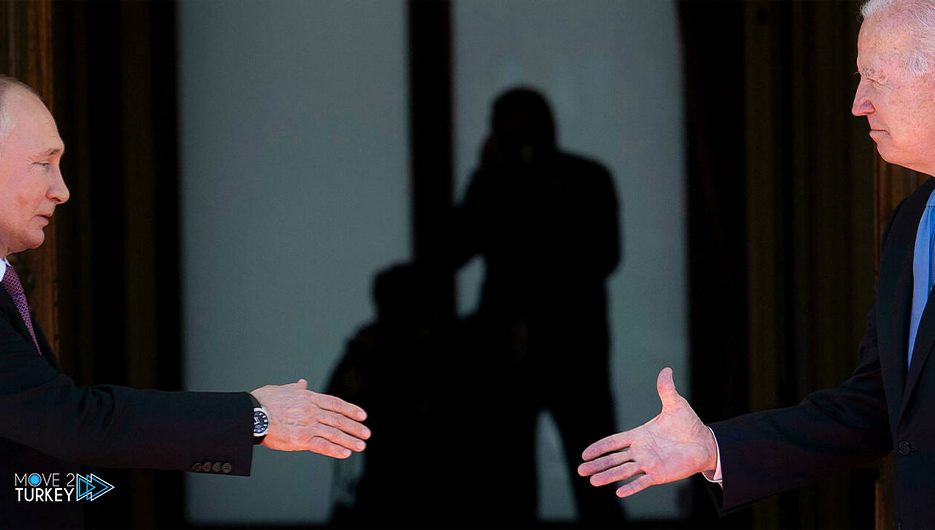 Russian President Vladimir Putin announced on Wednesday that his country will present to the United States its proposals on security within a week.
This came in a press conference held by the Russian President following his talks today with Greek Prime Minister Kyriakos Mitsotakis in the Russian city of Sochi.
During which, he revealed some aspects of his meeting via video link with his American counterpart, Joe Biden, on Tuesday.
The Russian president confirmed that he discussed security issues with Biden, among other topics covered in the talks, which Putin described as "constructive."
He said that it "opens the way for the continuation of dialogue between Moscow and Washington," according to the "Russia Today" website.
Putin said that he agreed with his American counterpart to continue discussing security issues through exchanging ideas between the two sides in this regard.
He added: "Russia will formulate its proposals within a few days within a week, and then we will put them before the American side."
Putin confirmed that he "discussed with Biden the conflict in southeastern Ukraine, and the expansion of the North Atlantic Treaty Organization" NATO" to the east.
Including through Ukraine, which is an issue of great sensitivity for Russia."
The Russian president added that the talk is about "one of the central issues related to ensuring Russia's security in the foreseeable future and even on the strategic horizon."
He added that Moscow constantly assures its Western partners that it considers this expansion unacceptable.
He concluded his speech by saying, "Of course, every country has the right to choose the most appropriate method to ensure its security.
But it must be done in a way that does not harm the interests of other countries and undermine their security, and I mean here Russia."
The United States has previously warned of imposing severe sanctions on Russia if it invades Ukraine after massing tens of thousands of its forces on the latter's borders.
It is reported that Western countries and Ukraine have leveled accusations against Russia over its alleged build-up of troops near the Ukrainian border.
Washington has threatened to impose sanctions on Russia if it "launches" an attack on Ukraine.