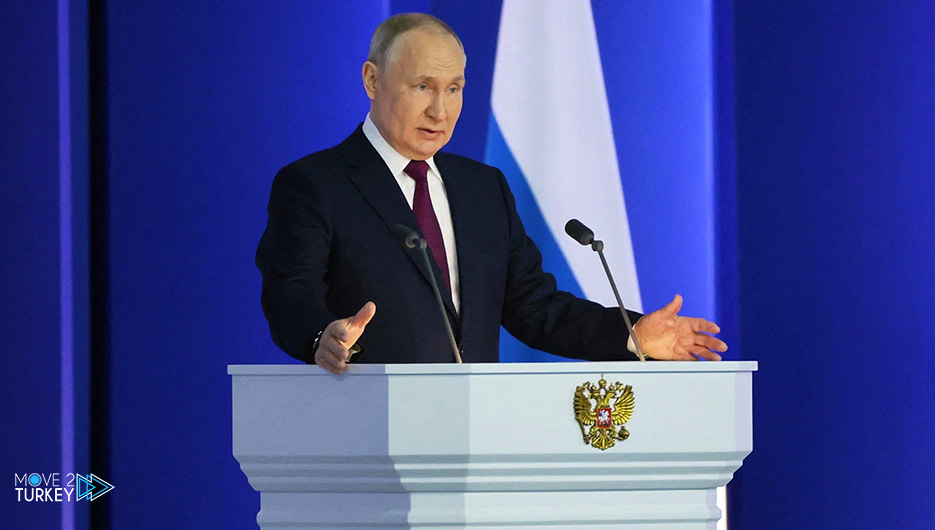 Russian President Vladimir Putin declared that the West has one goal, which is to destroy his country, saying that "his plans to divide Russia are documented on paper."
"The world must change," Putin said in a television interview broadcast on Sunday, and that Russia opposes building a new world for the benefit of only one country, the United States.
Putin added that "Russia will not treat other countries the way the United States adopts," according to Russia Today channel.
And he stressed that "Russia must take into account the nuclear capabilities available to the United States and all other NATO countries at a time when the alliance considers inflicting a strategic defeat on Russia as its main goal."
He made it clear that his country is "forced to re-discuss the issue of the nuclear capabilities of Britain and France" and that it does not oppose the participation of NATO countries in discussing and discussing the START Treaty.
And on Tuesday, Putin announced the suspension of Russia's participation in the "New START" treaty concluded with the United States, vowing to continue "the war that the West started in Ukraine."