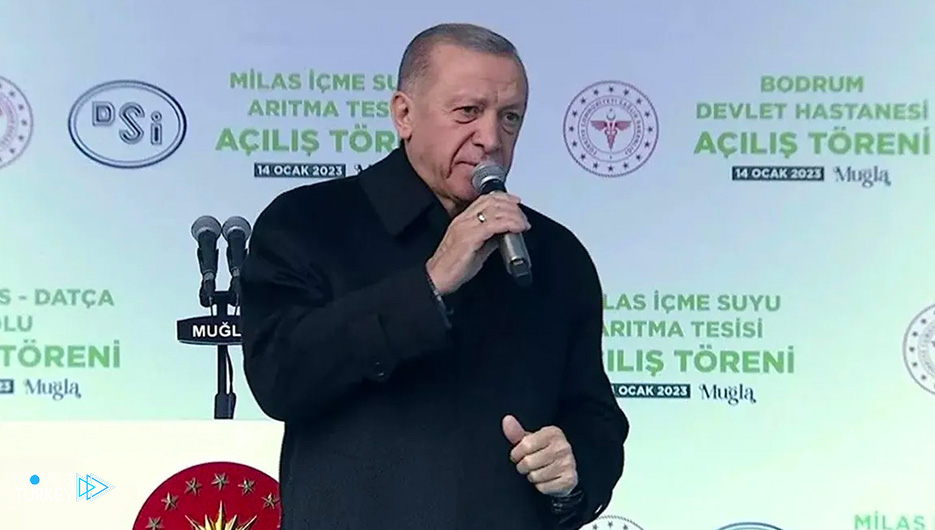 On Saturday, Turkish President Recep Tayyip Erdogan participated in the inauguration of a group of development projects in the southwestern province of Mugla.
Among the projects are the Marmaris-Daca road, the drinking water purification facility in Milas, the National Hospital in Bodrum and other completed projects.
President Erdogan delivered a speech during the mass opening ceremony that was held in a square near the Justice Palace in Mugla.
President Erdogan expressed his belief that the steps of democracy and development are the first building blocks for raising Turkey to the level it deserves in the new administrative and economic system that the world is preparing to adopt.
He added, "At the present time, we are facing the future with greater goals, self-confidence and greater strength."
He continued, "Thanks to our nation that strongly supports us in every election, we not only provided unprecedented works and services to our country, but at the same time we defeated all those who covet our independence and our future, starting from terrorist organizations and coups to the power of global hegemony and economic speculators."