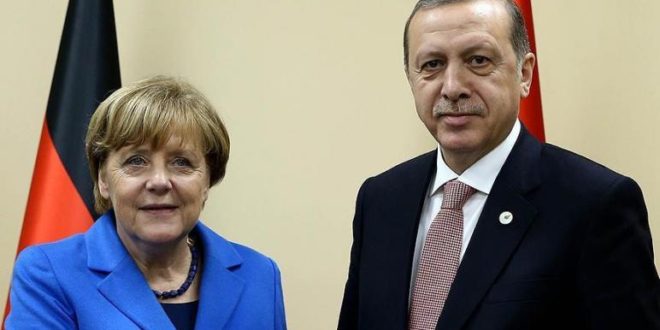 Turkish President Recep Tayyip Erdogan on Friday evening telephoned German Chancellor Angela Merkel, and discussed with her developments in Idlib and his findings with Russian President Vladimir Putin.
The Turkish Presidency Contact Service stated in a statement translated "The New Turkey Post" that the contact discussed ways to bring peace to Idlib, as well as ensuring the protection of innocent Syrian civilians and the safety of Turkish soldiers there.
Erdogan touched on the humanitarian crisis of refugees on the Greek border, stressing the need for amendments to the agreement signed in 2016 between Turkey and the European Union on migration.
Source: AA