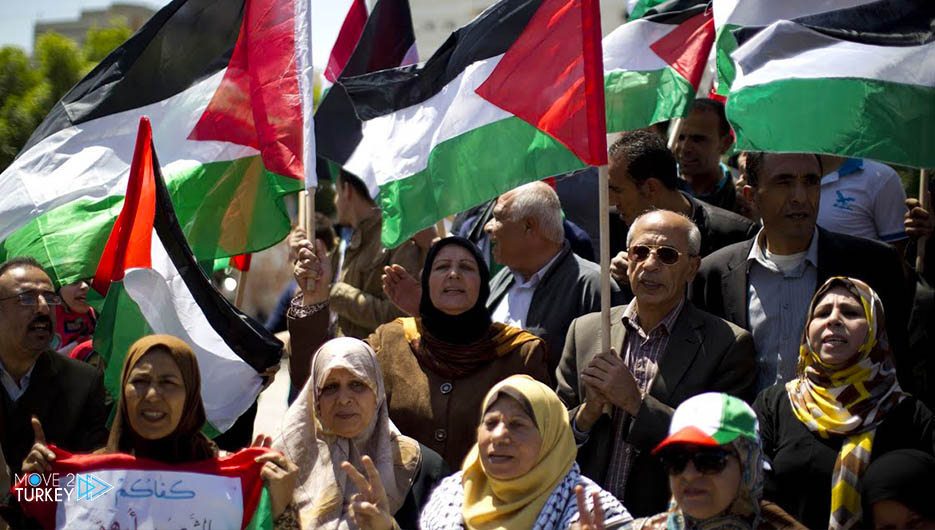 Dozens of Palestinians demonstrated on Saturday in Silwan, adjacent to Al-Aqsa Mosque, in occupied Jerusalem, to protest against the policy of demolishing and evacuating homes in the town.
The Wadi Hilweh Information Center stated in a brief statement that "dozens of Palestinians demonstrated in Silwan, chanting slogans in protest against the policy of demolishing and evacuating homes."
Zuhair al-Rajabi, one of the participants in the demonstration, said: "Today we are demonstrating peacefully for Silwan, to convey our voice to everyone regarding the homes and lands threatened with confiscation in favor of the settlers."
He added, "What is happening in Silwan and other areas in the city of Jerusalem is an ethnic displacement by the Israeli authorities."
Al-Rajbi stressed "the need to intensify peaceful vigils against displacement in the city."
On Thursday, an Israeli court postponed hearing a petition against the decision to evict two families from their homes in the Batn al-Hawa neighborhood in Silwan.
86 families in the town of Silwan, numbering more than 725 people, face the threat of eviction from their homes in favor of the "Atirat Cohanim" settlement association.
Which says that the houses were built on land that was owned by Jews before 1948, which the residents deny.
According to Israeli and Palestinian estimates, there are about 650,000 settlers in settlements in the West Bank and occupied Jerusalem, who live in 164 settlements and dozens of outposts.