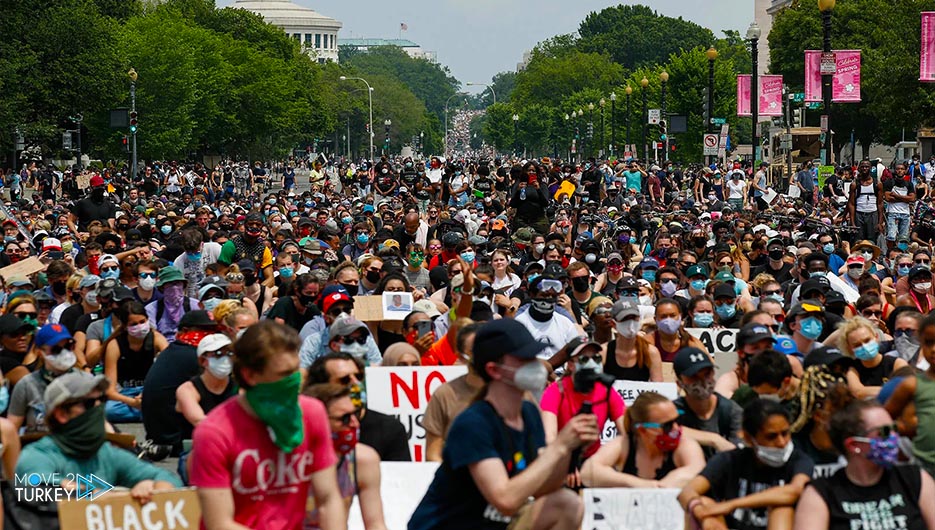 On Saturday, the British capital, London, witnessed a demonstration calling on the leaders of the "Group of Seven" countries to cut their political and military support for Israel.
This demonstration coincides with the start of the G7 summit on Friday in Cornwall, southwest England, which will continue until Sunday.
Many demonstrators gathered in front of the British Prime Minister's building in London, chanting "Free Palestine" and "Stop the occupation."
The demonstrators raised the Turkish and Palestinian flags and carried in their hands pictures of children killed by Israel in Gaza.
The demonstrators criticized the Arab countries that signed the normalization agreement with Israel.
The head of the Palestinian mission in Britain, Ambassador Husam Zomlot, called during a speech to the demonstrators to support the right of return for Palestinian refugees.
For his part, Jeremy Corbyn, the former leader of the Labor Party, said in a speech during the demonstration: "Our demands are very clear.
It is the end of the occupation of the West Bank, the withdrawal of all settlers, the end of the settlement policy, and the siege of Gaza."