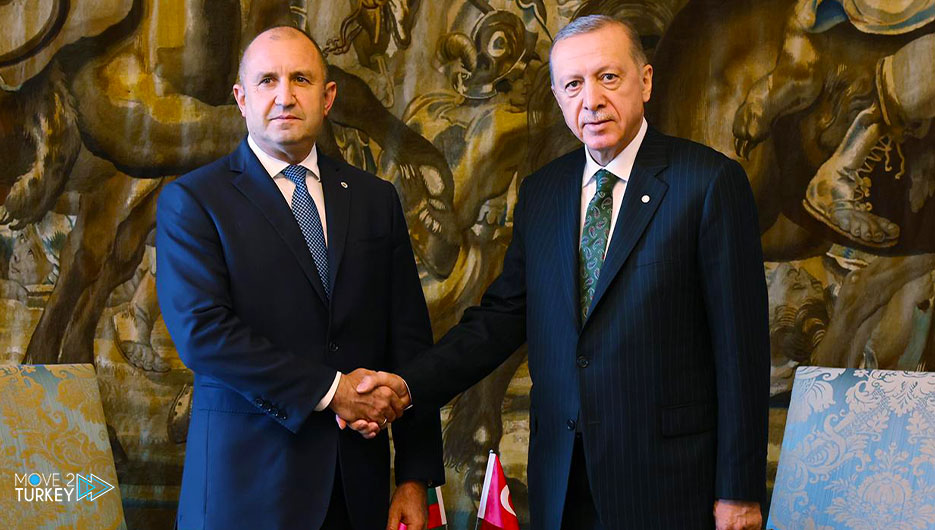 Bulgarian President Rumen Radev said on Friday that cooperation between his country and Turkey is very important for the security of the region.
This came in a joint press conference he held with Turkish President Recep Tayyip Erdogan, after their meeting in Istanbul.
He pointed out that Bulgaria and Turkey are located in a very turbulent region, referring to the war in Ukraine, which is very close, and the presence of other places of tension on the borders of the two countries.
He added, "Therefore, cooperation between Turkey and Bulgaria is very important for the security of the region. It is also important for the Eastern European region."
Radev referred to the role of mediator played by Turkey in order to find a solution to the war between Russia and Ukraine.
He continued, "We appreciate the mediation role played by Mr. President Erdogan. We particularly appreciate your efforts to resolve the situation in Ukraine through diplomatic means."
He stated that Turkey had achieved great success by opening the grain corridor in cooperation with Ukraine, Russia and the United Nations.