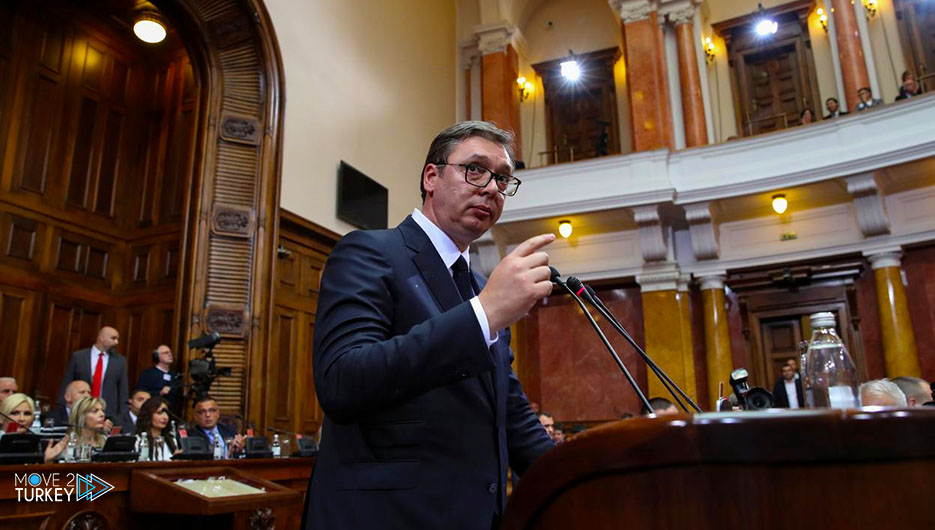 Serbian Parliament Speaker Vladimir Orlik said Thursday that his country's relations with Turkey are very good and that Belgrade will continue to develop them.
Orlik said in a press statement with his Turkish counterpart, Mustafa Şentop, who is visiting Serbia, that Belgrade sees the results of its relations with Ankara in the field of economy and infrastructure.
The Speaker of the Serbian Parliament thanked Turkey for its support for the formation of the "Open Balkans" initiative, pointing out the importance of the initiative for his country.
Regarding the importance of economic relations between the two countries, Orlik pointed out that there are very valuable Turkish investments in Serbia, noting that they have provided about 10,000 job opportunities.
He added that the volume of foreign trade with Turkey will exceed 2.5 million euros in the coming period, pointing to the importance of infrastructure projects, especially the Novi Pazar-Totin highway project.
He pointed to the continued implementation of important projects in his country with the support of Turkey, stressing that Belgrade will continue to strengthen its relations with Ankara.
Şentop is on an official visit to Serbia during which he will participate in the meeting of the 60th session of the Parliamentary Assembly of the Black Sea Economic Cooperation Organization.