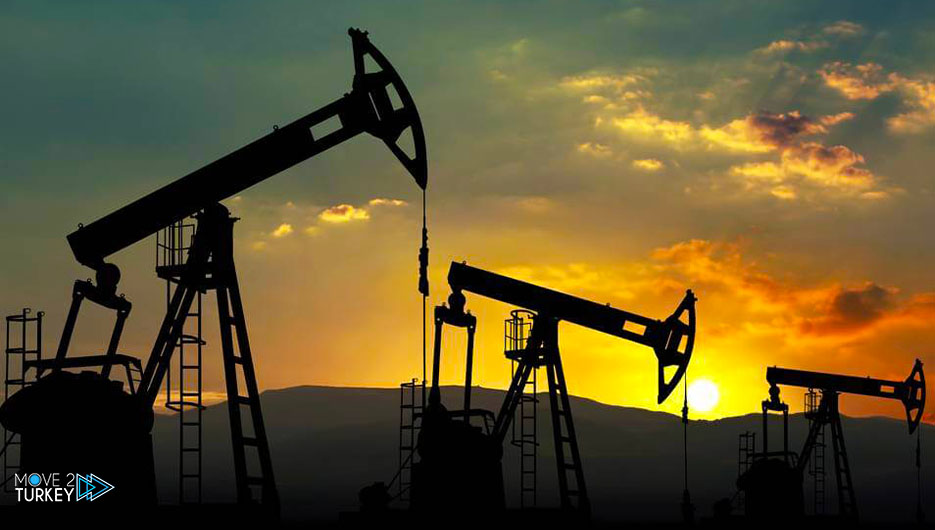 Oil prices extended gains on Friday as supply concerns from turmoil in Kazakhstan and declining Libyan production outweighed demand fears from the outbreak of the Omicron.
And by 7:16 (GMT), Brent crude contracts for March delivery rose 54 cents, or 0.66 percent, to $82.53 a barrel.
US West Texas Intermediate crude contracts for February delivery rose 56 cents, or 0.7 percent, to $80.02 a barrel.
And on Thursday, crude trading closed with a rise of about 1.5 percent for the Brent mix and more than 2 percent for the American crude, both of which are heading to achieve weekly gains of about 6 percent.
For the sixth day in a row, protests continue in Kazakhstan due to the hike in fuel prices in the country that produces oil and gas and is a member of the "OPEC +" alliance.​​​​​​
Kazakhstan's average production of crude oil is about 1.6 million barrels per day, before calculating its share of the cuts approved by "OPEC +".
Fears of a global supply shortage increased with Libya's production of crude oil declining to about 730,000 barrels per day from an average production of about 1.3 million barrels in 2021.
The decline in Libya's production is mainly due to maintenance work on pipelines.
The potential supply crisis in Kazakhstan and the decline in Libya's production came at a time when the "OPEC +" countries could not keep pace with the growth in demand for oil.
And on Thursday, a report by the coalition revealed the extent to which its members adhere to their quotas of the approved cuts.
And that the increase in the production of "OPEC +" countries did not exceed 70,000 barrels per day last December, which is much less than the planned increase of 400,000 barrels per day.