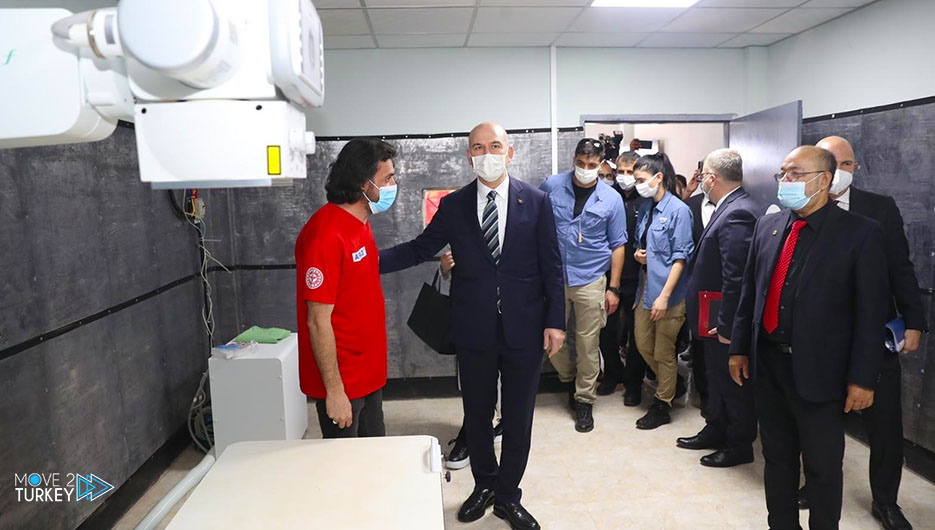 Turkey reopened a field hospital it had previously built in a Rohingya refugee camp in Bangladesh, after it completed renovations following a fire last year.
The opening ceremony of the hospital on Saturday was attended by Turkish Interior Minister Suleyman Soylu and Bangladeshi Minister of Disaster Management Muhammed Rahman.
As well as the Turkish Ambassador in Dhaka, Mustafa Turan, the President of the Turkish Disaster and Emergency Management Authority "AFAD" Yunus Sezer, and the President of the Turkish Red Crescent Ibrahim Altan.
Soylu said at the opening ceremony, that his country rushed to help the Rohingya refugees immediately after the fire broke out in the "Balukhali" camp in March 2021 on the instructions of President Recep Tayyip Erdogan.
In turn, the Bangladeshi Minister, Muhammad Rahman, thanked Turkey for standing by Bangladesh in times of emergency.
A fire broke out in Balukhali camp for Rohingya refugees on March 22, 2021, killing and wounding many, and burning 10,000 tents, affecting more than 55,000 refugees.
Bangladesh hosts about 1.2 million Rohingya in refugee camps in Cox's Bazar following the August 2017 crackdown by the Myanmar army.