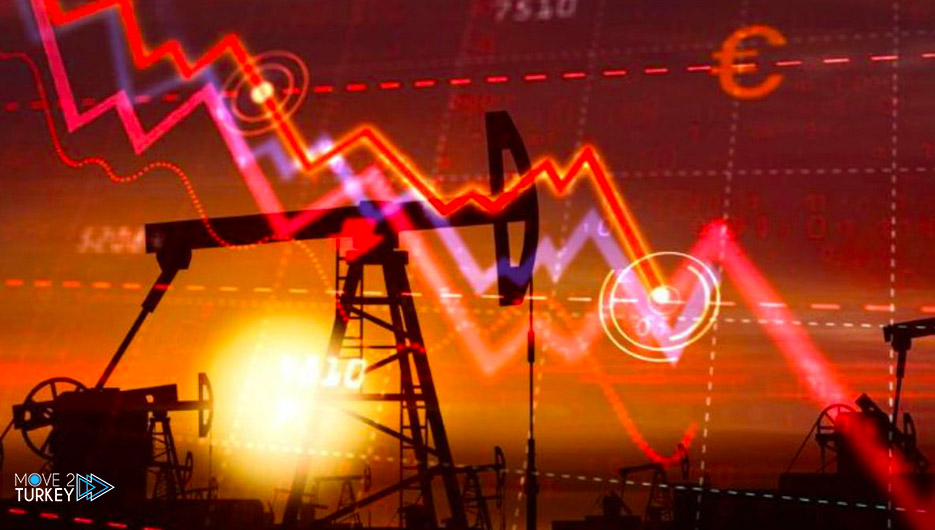 Crude oil prices fell in morning trading on Thursday, with continued weak demand resulting from indications that the global economy is entering a mild recession.
The countries of the European Union, the Eurozone and the United Kingdom are experiencing declining economic conditions due to energy crises and rising inflation, while interest rate increases have not succeeded in impeding the rise in prices.
The rise in the US dollar index to a 21-year top against a basket of six competing currencies put more pressure on oil markets due to the high purchase cost of the rest of the economies.
By the time (08:46 GMT), the prices of Brent crude futures contracts for December delivery fell by 1.40 percent, or $1.21, to $86.82 a barrel.
The prices of US West Texas Intermediate crude futures for November delivery also fell 1.50%, or $1.24, to $80.87 a barrel.
The markets ignored what was published by international news agencies today regarding the possibility of reducing oil production by members of the "OPEC" alliance before their next meeting, as expectations were that prices would turn upward.
The "OPEC" alliance will hold its monthly meeting on October 5 to discuss market developments and take a decision on the production mechanism for the coming period.