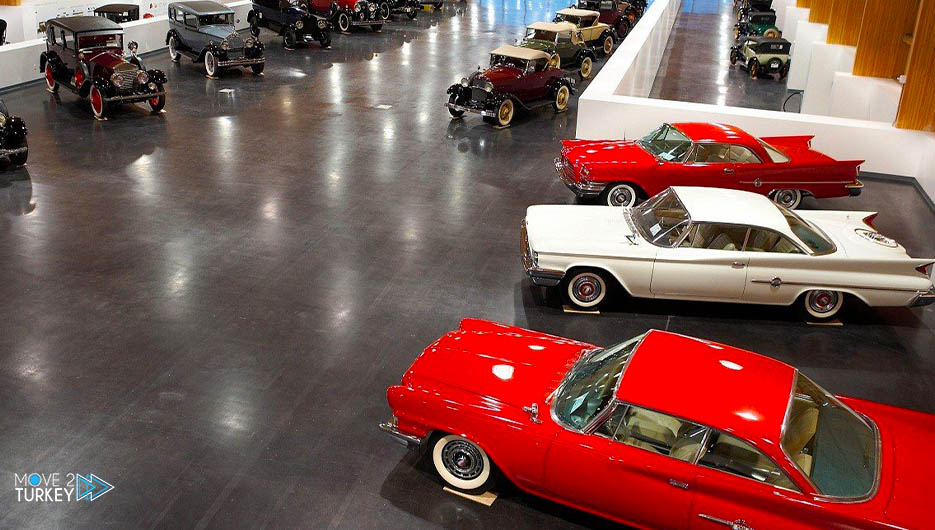 The Automobile Museum in Antalya, southern Turkey, takes its visitors on a journey through time, displaying cars of different models that had a prominent place in the country's history of art and cinema.
The Car Museum, which was officially opened this year, provides technical information on different types of traditional cars on display, which refer to the minds of the Turks to many cinematic films that caught the attention of society at the time.
The museum displays to its visitors a picture of the ancient Turkish streets and lanes, along with the culture of songs prevailing in the era in which these cars were used.
The first thing that appears on the museum's visitor's face is a 1966 Chevrolet Impala, which was displayed after being restored by a specialized team.
Among the distinguished vehicles displayed in the museum are the bus used by the former "Antalyaspor" club, municipality employees' delivery vehicles, as well as the official cars carrying state officials.
The museum relied on an attractive way of displaying vehicles, taking the visitor into an atmosphere through history, returning to the memories of the seventies and eighties, as in the case of a taxi display within a section that embodies the environment of taxi stations.
It also displays vehicles that are remembered in the minds of the Turks, such as the "Desito" car of the 1962 "Disito" model, the "Abbas bus" and the red truck, all of which are characters or movie names that have won a favorite place in the Turkish art world.
Hakan Tutuncu, Mayor of Kebaz District, said that the Antalya Automobile Museum is unparalleled in Turkey.
He added that the idea of ​​opening such a museum came from an event held by his municipality in 2015, when a local "Murad" car dating back to 1975 was exhibited and was very popular with visitors.
Regarding the vehicles displayed in the Antalya Automobile Museum, Totungo said that their average age is 70 years, while the oldest vehicle in it dates back to about 75 years.
Regarding the way they chose the vehicles displayed in the museum, he stated that they focused on the traces left by those vehicles in the memory of Turkish society.
Totongo pointed out that the museum takes its visitors on a journey through history, reminding them of the details of the time in which these cars were used.