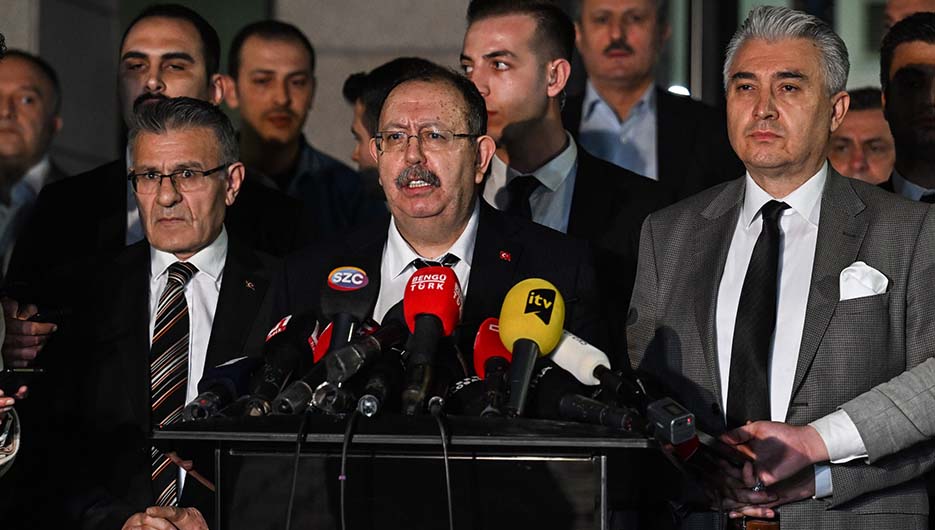 The head of Turkey's Supreme Electoral Commission, Ahmet Yanar, officially announced the holding of the second round of the presidential elections on May 28.
This came in a press conference on Monday, in which he referred to the counting of 100 percent of the ballot boxes inside the country.
Yanar said, "No candidate in the presidential elections got enough votes to win, and it was decided to hold a second round on Sunday, May 28."
He confirmed that the participation rate inside the country in the elections amounted to 88.92 percent, while it recorded 52.69 percent abroad.
He pointed out that the process of counting 35,874 votes abroad is continuing so far.
Yanar revealed the percentage of votes obtained by the presidential election candidates, according to the results that are not final until now.
Recep Tayyip Erdogan won 49.51 percent of the vote, while Kemal Kilicdaroglu won 44.92 percent, Sinan Ogan 5.17 percent, and Muharrem Ince 0.44 percent.
In a related context, Yanar said that the official and final results of the parliamentary and presidential elections that took place yesterday, Sunday, will be announced by the Supreme Elections Commission on May 19.
On Sunday, Turkey witnessed presidential and parliamentary elections, where the candidate of the People's Alliance, President Recep Tayyip Erdogan, the candidate of the Nation Alliance, the leader of the Republican People's Party, Kamal Kilicdaroglu, and the candidate of the "Ata" (ancestors) Alliance, Sinan Ogan, competed in the presidential elections.