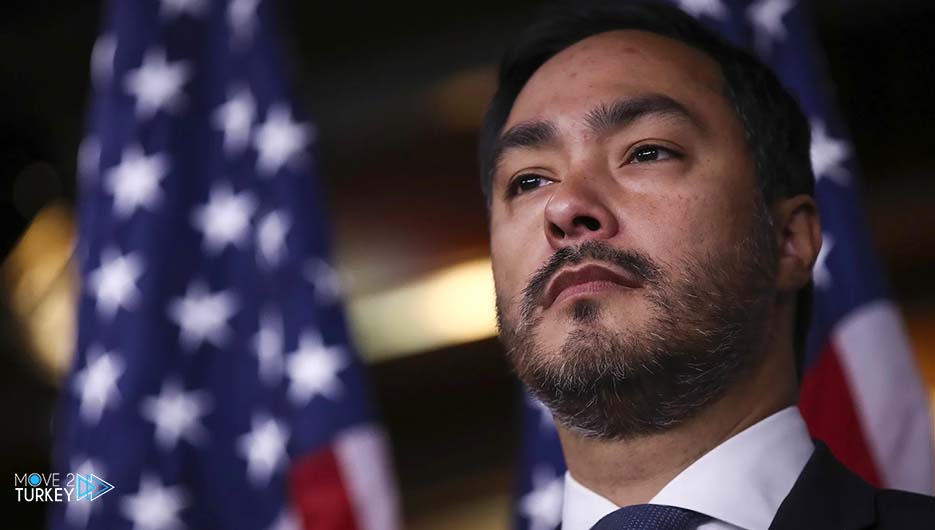 US Representative Joaquin Castro stated that Israel prioritizes collective punishment of Palestinians rather than the release of hostages.
This came in a speech during a session of the Foreign Affairs Committee of the House of Representatives on Thursday, during which Castro touched on the Israeli attacks on the besieged Gaza Strip.
Addressing Dana Stroul, US Deputy Assistant Secretary of Defense for Middle Eastern Affairs, who was briefing the session, Castro asked: "Do you know how many bombs have been dropped on Gaza so far?"
When Stroll answered, "No," Castro pointed out that Israel had dropped more than 20,000 bombs during its air raids on Gaza, and that only 5 hostages had been released so far.
"It seems to me that (Israeli) Prime Minister Benjamin Netanyahu is prioritizing collective punishment rather than releasing the hostages," Castro said.
Castro criticized attacks on civilians and infrastructure by Israel, which his country has long supported to defend itself.
He added: "They opened fire directly on an ambulance, and targeted refugee camps 2-3 times. How do we explain that?"
He pointed out that people, while evaluating developments, also ask: "Why did Israel target an ambulance? Why did it kill 30 journalists and 4-5 thousand children?"
For 34 days, the Israeli army has been waging a war on Gaza, during which it "destroyed residential neighborhoods on top of their residents" and killed 10,812 Palestinians, including 4,412 children and 2,918 women, according to the Ministry of Health in Gaza.