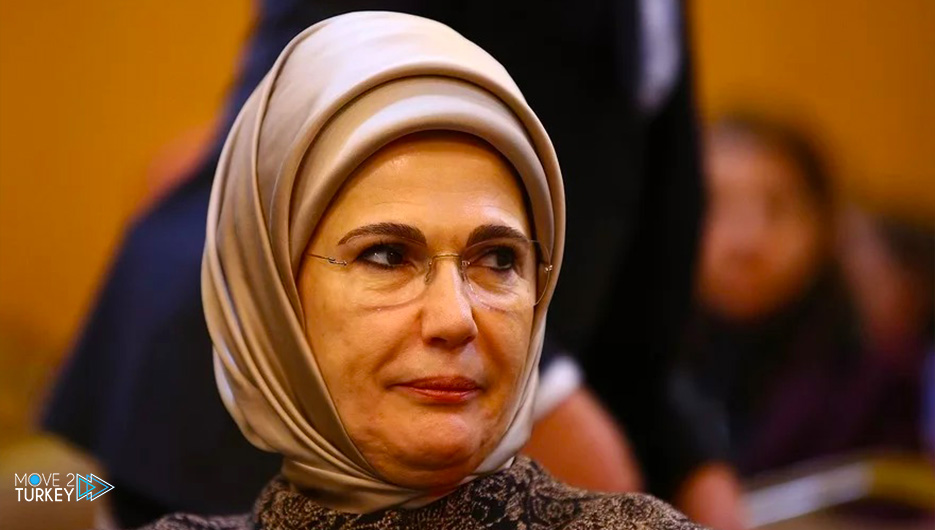 A book will be published by Amina Erdogan, the wife of the Turkish President, next month under the title "My African Tours", in which she details her visits to the countries of the African continent between 2014-2020.
The book, which is scheduled to be on bookshelves by next October, will be introduced by Emine Erdogan during an event at the "Turkish House" in New York City.
On the sidelines of her escort to President Erdogan, who is participating in the meeting of the United Nations General Assembly from 19-22 September.
Emine Erdogan will present her book to the wives of leaders and representatives of international organizations and civil society organizations participating in the event.
In her book mentioned, Emine Erdogan details her visits to 23 African countries.
As Amina Erdogan, who dedicated her book to her mother, Mrs. Khairiya, started it with a saying by Jalal al-Din al-Rumi: "A candle loses nothing of its light when it lights another candle."
The book will be issued in the first phase in the Turkish language, and it will be translated into English, French, Arabic, and Swahili.