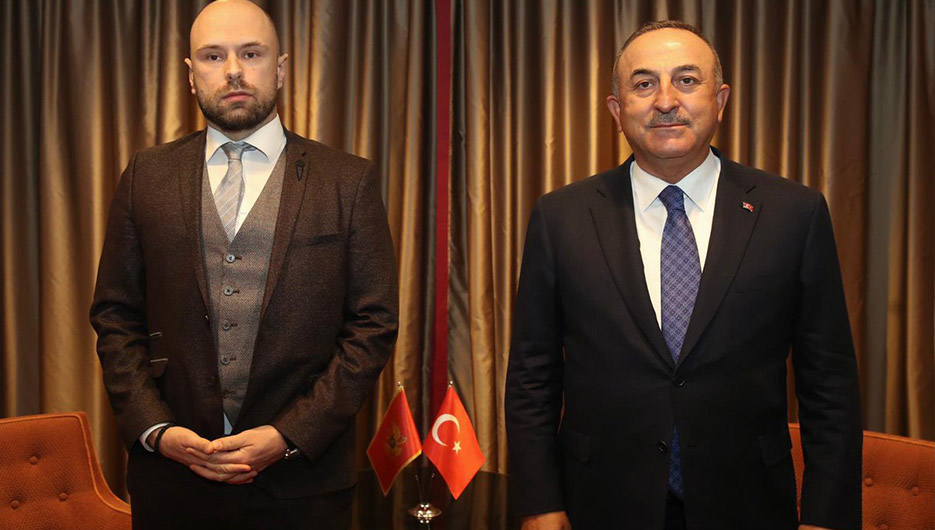 Turkish Foreign Minister Mevlüt Çavuşoğlu on Monday met his Montenegrin counterpart Djordje Radulovic.
The meeting between the two ministers took place in Ukraine, according to a tweet Çavuşoğlu posted on his Twitter account.
He added, "I met with Montenegrin Foreign Minister Djordje Radulovic in Kyiv before the visit of the President of our Republic (Recep Tayyip Erdogan) to Montenegro."
It should be noted that Çavuşoğlu is visiting Ukraine to participate in the "Crimea Platform" to be held today, Monday, in the capital, Kyiv.