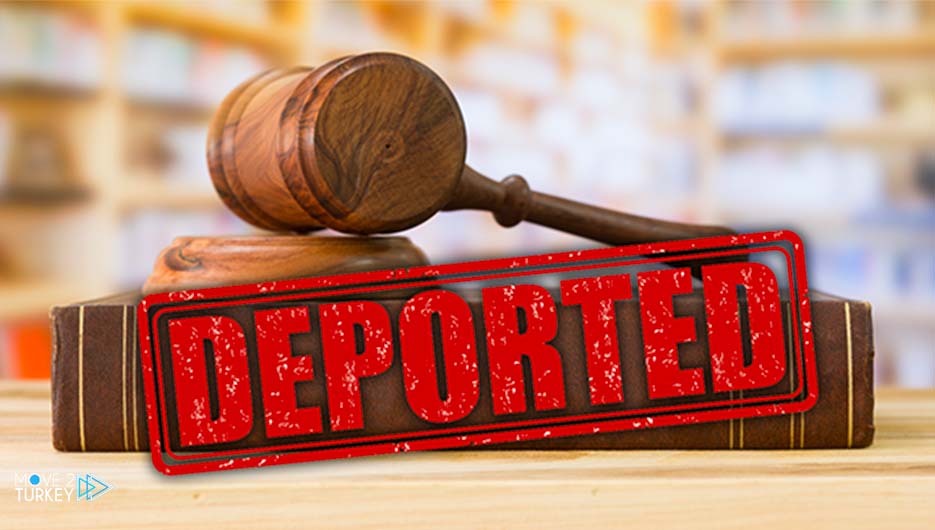 According to the Foreign Nationals and International Protection Act (YUKK) No. 6458.
The residence permit is a document that grants legal status to a person residing in Turkey.
As this permit issued by the competent authorities gives foreigners the right to reside in Turkey for a specific time and place.
Violating these laws, residing without a permit, and everything to the contrary is the topic of our article today.
So you can learn more about everything that protects you from falling into this problem and puts you under one of the provisions of the law of deportation from Turkey.
In addition to knowing the consequences, stay with us.
The basic conditions for legally residing in Turkey
The residence permit is issued first, which is very important in terms of maintaining public order.
And upon the request of a foreign citizen, and after submitting the necessary documents.
This is with the availability of specific and appropriate conditions for the type of residence required.
Where the residence permit allows this person to study, live and work in Turkey.
Or even if he/she wants to register a company and start a business in Turkey.
This is also possible for foreigners with permission to stay in Turkey to enter the country without the need for a visa.
Turkish Entry and Residence Laws
Currently, foreign citizens of many countries can travel to Turkey without a visa.
You can stay in this country for a maximum period of 3 months.
However, presence in Turkey for more than 3 months requires official permission from the authorities and the extension of residence period.
Which includes temporary residence and permanent residence in Turkey.
Therefore, a long stay leads to fines, and even deportation from Turkey.
What is illegal residence in Turkey?
A foreigner can get a deportation request from Turkey clearly in three ways:
Foreign nationals who stay for longer than the visa period they used to enter Turkey.
Foreign nationals who violate the 90/180 days law.
Foreigners who exceeded the permissible residence permit with an expired residence permit, and did not renew it.
What must be done after the expiry of the residence permit in Turkey?
If your legal stay period (90 days) has expired, and you need to stay in Turkey for a few more days.
You will need to go to the residence office and formally apply for a longer residence permit.
Keep in mind that you can apply for more residency only once.
But after the deadline, you will not be allowed to stay for the second time.
The calculation of the fine varies for citizens of each country, and it is according to age and the number of additional days.
It is also different for foreign citizens than for people over the age of 18.
And also for people under the age of 18.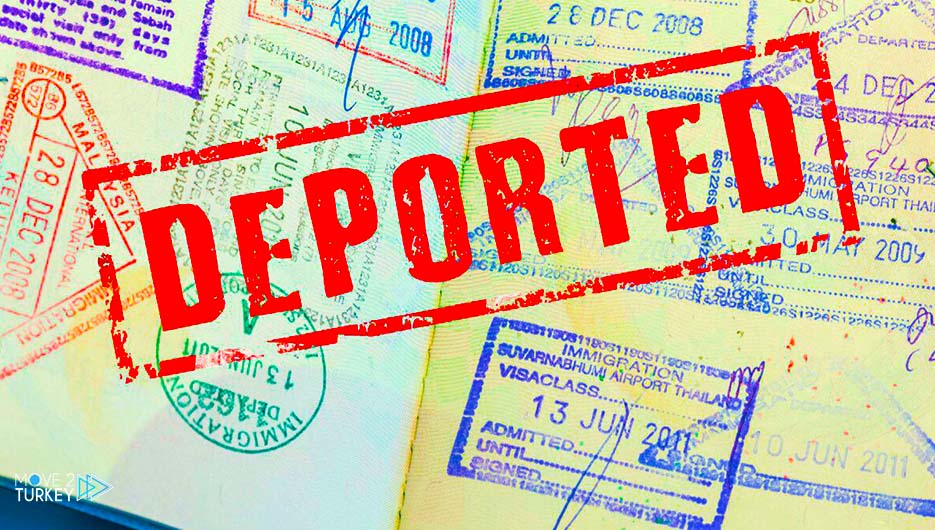 The fine for staying in Turkey for more than 3 months without renewal
The fine for adults over the age of 18 in the first month is 50 dollars plus 72 liras.
After that, $ 10 will be added every month.
The fine for children under 18 is $ 25.
Plus $ 72 in the first month, and an additional $ 10 every month after that.
The dollar amount is calculated in lira at the daily rate, and is received in Turkish lira.
The first additional month, whether it is one day or 30 days, is calculated with a one-month fine.
That is, it does not matter whether it is an additional day or thirty days, and it costs 50 US dollars.
For those under the age of 18, it is half the price.
In case of non-payment, this person will be deported from Turkey, and will not have the right to go to this country for a period of one to 5 years.
But if the fine is paid when leaving Turkey according to Turkish Law 6458, this person can visit Turkey again.
Who is subject to the law of deportation from Turkey?
According to Article 54 of the Foreigners and International Protection Act (YUKK), these citizens will be deported below:
Persons sentenced to imprisonment for two years or more, according to Article 59 of Law No. 5237 upon the end of their sentence.
Individuals who are members, directors, or supporters of terrorist organizations or charitable purposes of criminal organizations.
People using forged documents and information when entering Turkey, In matters related to visas and residence permits.
People who earned their income illegally during their stay in Turkey
People who pose a threat to public order, public safety or public health.
People who have violated a visa or a visa waiver for more than ten days.
People whose residence permits have been revoked.
People who have a residence permit, but after violating the term of the residence permit for more than ten days without any valid reason.
People who have been proven to have worked without a work permit.
People who violated the rules regarding entry and exit from Turkey.
Individuals who have been proven to enter Turkey despite the travel ban.
People whose residence permit application was rejected did not leave Turkey within 10 days.
People whose applications for international protection were rejected.
People who have left international protection.
Persons whose application for international protection was deemed inadmissible.
People who withdrew their applications for international protection.
And persons whose international protection terms have expired or been canceled.
In addition to all of the above, people with international protection status are deported.
But in case a serious evidence was discovered about them regarding a threat to state security.
Or because of a crime that poses a threat to public order, they are subject to a final ruling of deportation.
And in accordance with other provisions of Law No. 6458 on the Right to Residence.
After a final ruling is passed on them, they do not have the right to enter Turkey.
Who is exempt from the law of deportation from Turkey ?
According to Article 55 of YUKK Law, even if a foreign citizen is subject to Article 54.
It will not be deported in the following cases:
Individuals in the country in which they are to be deported will have strong evidence that they will face the death penalty, torture, punishment, or inhuman or degrading treatment.
People whose travel is dangerous because of serious illness, old age and problems with pregnancy.
People suffering from vital diseases, who will not be treated in the destination country if they are deported during treatment.
Victims of human trafficking who use the victim support process.
Victims of sexual, physical and psychological violence until the completion of their treatment.
It should also be assessed whether foreign nationals are covered by Article 55 of each individual.
Where foreigners residing in Turkey can obtain a humanitarian residence permit.
This is in accordance with Article 46 of the Law on Foreigners and International Protection.
They are also required to reside at a specific address, and submit their residency report to the Turkish government during the required period.
In cases where they are not at the mentioned address, they will be deported from Turkey.
How to apply against a deportation order from Turkey
The foreigner or his lawyer can submit his application against the order of deportation from Turkey to the state court within 15 days from the date of notification.
The person who appealed the deportation order from Turkey must inform the authority that issued the deportation order.
These requests will be completed within 15 days.
The court's decision on appeal is final.
Also, the foreigner will not be deported from Turkey during the period of judicial review.
This is until the end of the trial and appeal period, and the deportation order will be suspended.
This is because the right to submit an individual application is granted to everyone in accordance with the constitution.
So for the foreign nationals against whom an expulsion order has been issued.
According to the court's decision, the decision must be appealed to the Constitutional Court.
Therefore, we give you, dear citizens, an important statement about entering the Turkish border points.
It is important to be careful that your passports are stamped with the entry and through residence stamps into this country.
Because if the crossing and staying unauthorized, the consequences for it will be severe.