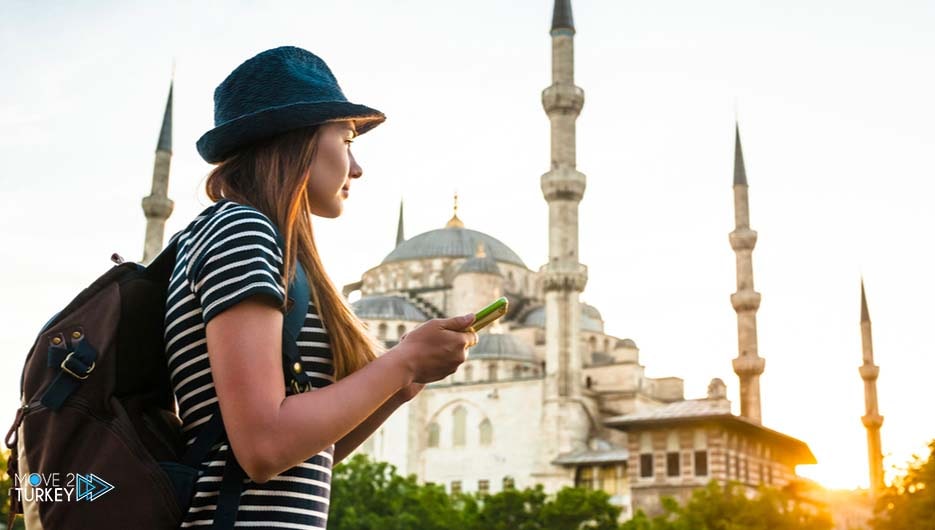 If you are a tourist who wants to travel to Istanbul and do not know the strategies and tricks to use to reduce your expenses, join us in Move 2 Turkey, we will tell you about the best tricks of traveling to Istanbul to reduce travel expenses and travel comfort.
Istanbul is not only one of the best tourist cities in the world, it is also one of the largest cities.
Istanbul's amazing location between the two continents of Asia and Europe and easy access to this city from all countries, are main factors of attracting a lot of tourists all around the world.
1- General information about traveling to Istanbul
It is better if we give you a little general information about the properties of this city, as you will not be able to see all the attractions of this city in one trip.
Istanbul's multiple tourist attractions, along with the Marmara Sea and the Black Sea across the beautiful Bosphorus, convince you to visit this Turkish city several times.
Most of Istanbul's sights are located on the European side and about 30% of the city's population lives in the Asian part.
So this is a city in which you can communicate with Asians and Europeans at the same time.
What you read below will be useful not only to reduce the cost of travel to Istanbul, but also to obtain an easy and comfortable trip.
As most of these solutions were used by tourists in Istanbul and had good results for them.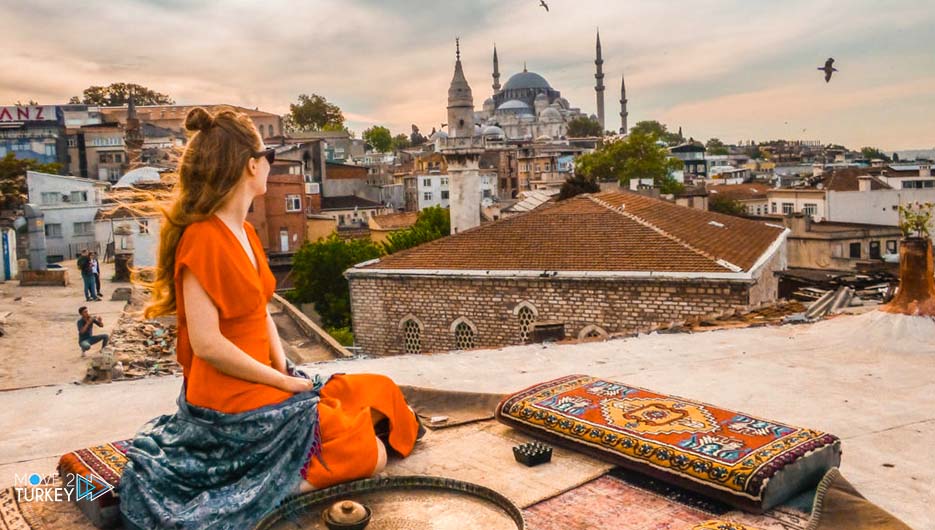 2- Choose the best time to travel to Istanbul
The best time to travel to Istanbul for most foreign tourists is between early March to early June and between early September to early December.
In general, spring and autumn can be considered as the best times to travel, because the weather in Istanbul is excellent and you will love this city more.
However, at this time, many tourists travel to this city, and the presence of many tourists naturally raises prices.
But if you are looking for tricks to travel to Istanbul to reduce travel costs, we suggest that you visit this city in other months of the year.
In terms of the relatively few numbers of tourists in tourist attractions as well as cheap accommodation. Summer and winter can be considered the best times to travel to this City.
3- Use a lightweight travel bag
This city encourages you to go wild on shopping.
so among the tricks of traveling to Istanbul, you must also be careful in choosing your luggage.
Choose a large bag with wheels, take some clothes with you and leave enough space in your bag for souvenirs and new clothes that you will buy.
4- Choose the best airport among Istanbul's airports
Although a third airport was built in Istanbul which was called Istanbul New Airport (the largest airport in Europe).
Istanbul's two international airports, Ataturk Airport and Sabiha Gokcen Airport are among the busiest international airports globally.
Ataturk International Airport is larger than Sabiha Gokcen Airport and can be considered the closest airport to the city center.
Sabiha Gokcen International Airport is located in the Asian side of Istanbul, farther from the city center than Ataturk Airport.
Choosing Istanbul airports for travel is very important, because the distance to your place of residence and the possibility of transportation from the airport will save you different costs.
If your hotel is closer to any of these airports, book your flight to that airport.
Or by choosing the appropriate airport that is closest to your hotel, you can reduce your travel expenses to Istanbul.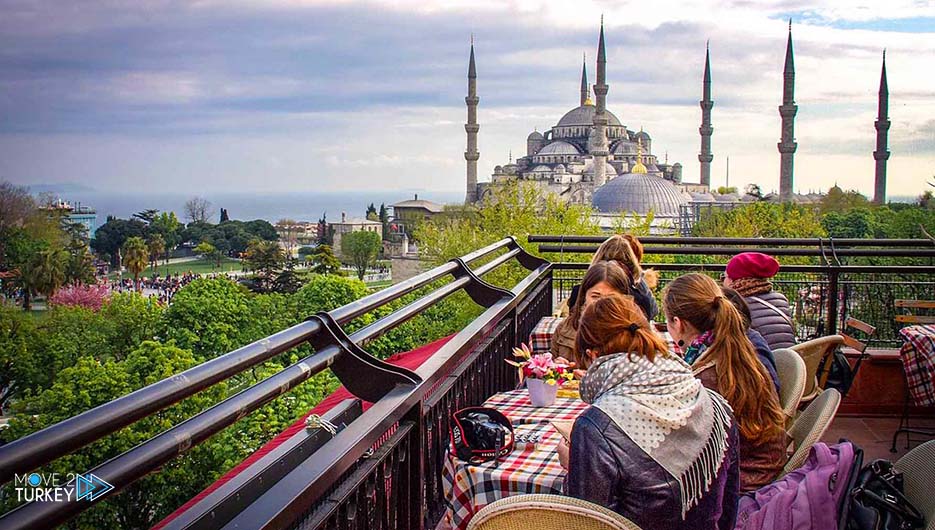 5- Visa and passport
You must have a passport to travel, and visas and passports are also important travel documents, Turkey easily issues entry visas for tourists upon their arrival at the airport.
As some say because of the convenience of obtaining a Turkish visa, It's like this country does not need a visa at all!
Although Turkey is half a European country, it has a completely different visa.
As a result, for cheap travel we offer you Turkey and of course Istanbul.
6- Choose the shopping places in Istanbul carefully
The sellers of this city are very kind and treat the tourists very well, they invite you to the store to buy souvenirs from their shop, some of them may offer you tea.
For better shopping and of course seeing Istanbul and the surrounding Turkish areas, go to the local markets of this city.
We recommend markets such as the Grand Bazaar or Spice Bazaar.
-Sponsored-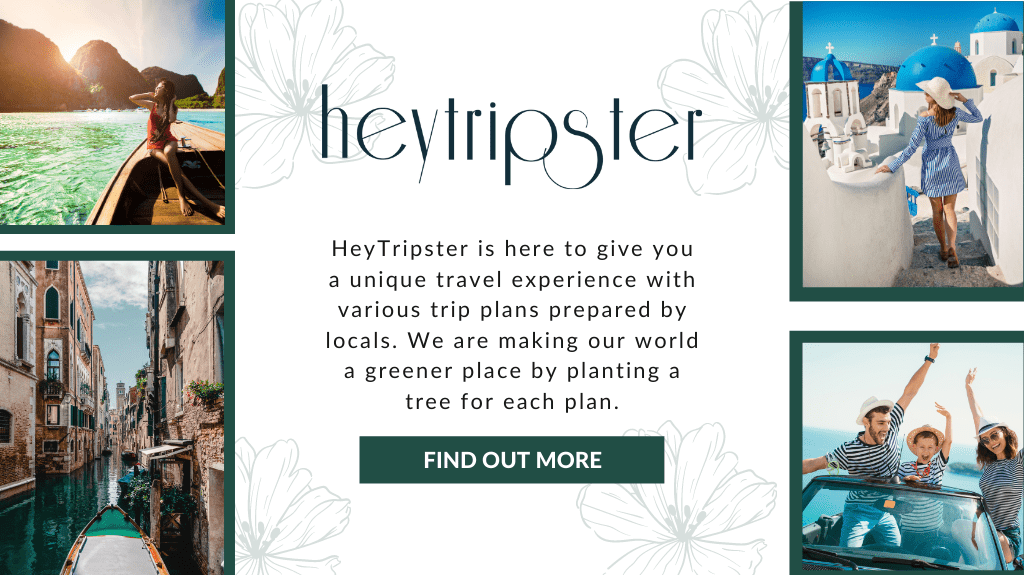 If you are planning a trip, HeyTripster is there to share the unique information about your destination.
With itineraries designed by locals of the city, they make sure the information you have is accurate and meets a certain quality standard.
Anyone with the heart of a traveller can find themselves a place here!
7- Shopping tricks in Istanbul's markets
When purchasing any commodity in this city, first remember that the real prices are lower than you think.
So one of the tricks of traveling to Istanbul is to learn how to lower prices to buy cheap items.
The more skilled you are at this, the lower the prices you can make in the buying process.
8- Make sure that you have Turkish lira with you
The Turkish lira is the currency of the country, although most stores and restaurants also accept dollars, we suggest that you use the Turkish lira to reduce travel expenses.
Buying some things in Turkish lira will cost you cheaper than a dollar, especially if you go shopping in the Spice Markets and Grand Bazaar in Istanbul.
9- Don't forget to have coins with you
Make sure to have change with you before traveling to Turkey, after that you will need some small change for sightseeing or even a taxi ride.
Among the tricks of traveling to Istanbul, do not forget to have some small cash (coins) in your pocket.
10- Choose a suitable place for currency exchange
There are many places to exchange currency in Istanbul, you can find cashiers in almost all the tourist districts.
However, our suggestion for tourists is to change their currency before traveling.
In this case, you can not only convert your currency to better rates, but you will also have the Turkish lira with you from the start of the trip.
Do not go to exchange offices in Istanbul to exchange currency.
If you need to exchange more money to Turkish lira, go to exchange offices inside the Grand Bazaar in Istanbul.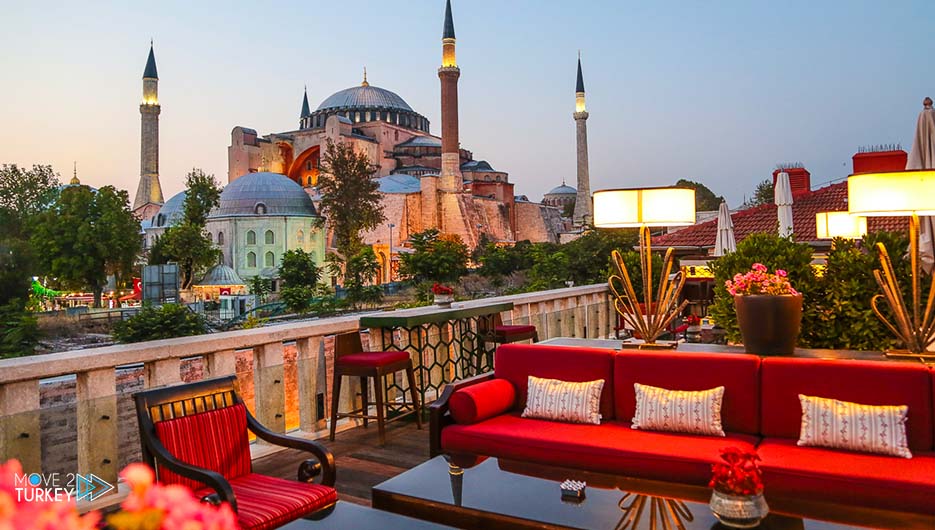 11- Istanbul restaurants
One of the tricks of traveling to Istanbul is to order food at local restaurants.
If you want to try the main taste of Turkish food, go to the restaurants in the market.
You will find many seafood restaurants along the Bosphorus, be sure to try the Turkish kebabs as well.
12- Learn to speak a little Turkish
One of the tricks of travel is learning simple phrases to communicate with locals and meet special travel needs.
Learn some simple Turkish phrases, how to order food in restaurants or how to tell the driver your address in a taxi.
Just knowing 10 or 20 practical travel sentences can turn you away. For possible mistakes in travel.
13- Learn to read the Turkish language
Learning to read Turkish is also one of the tricks of traveling to Istanbul.
Imagine that you are in a restaurant with a Turkish menu in front of you. You will not be able to order food until you can read it.
Also, knowing the written Turkish language will be very useful in reading street signs and signs and finding directions.
14- Use public transportation in Istanbul
Although taking a taxi is one of the easiest ways to get to your destination, it is also one of the most expensive.
So if you are traveling in a group, it would be much better to take a bus or minibus.
And if you are looking for airport transportation, Havabus is one of the most popular airport buses in this coastal city.
You will find these buses easily at the bus station outside the airports.
Many tourist attractions in the city can also be reached by metro Istanbul.
15- Use tourist cards
One of the tricks of traveling to Istanbul is to get cards like the Istanbul Card.
The Istanbul Card or the Istanbul Metro Card allows you to get to the metro, tram or bus easily and at a low cost.
As a result, you can easily reach anywhere in the city.
This card is easy to buy and you can get it at metro or bus stations, if you are buying this card for the first time, you can also use its discounts.
16- Take care of your wallet and things
You have to be careful about your money.
Keep it in a zip lock bag out of sight. When shopping, bring only the amount you planned for that day.
Another tip for traveling to Istanbul if you want to take a lot of money with you is not to leave all your money in one place. instead, have it in your pockets and inside your bag.
17- Visiting city museums with a museum card
To visit the sights in Istanbul, you can buy the Istanbul Museum Card.
In this case, the entrance fee to the museums will include good discounts for you and will reduce your travel costs.
Also, if you have an Istanbul Museum Card, you will not be stuck in long lines at the entrances and your visit will start quickly.
18- Use hotel reservation site for cheap travel to Istanbul
Your stay while traveling and participating in the Istanbul Tour is one of the important travel points.
As it determines how you will get to the airport, shopping centers, and attractions such as museums and other entertainment in the city.
From the tricks of traveling to Istanbul, which will be very effective and reduce costs, choose a hotel close to the tourist places you want to visit.
Choosing a 5-star hotel in Sultanahmet Square or Istiklal Street may be cheaper for you than booking a 3-star or even 4-star hotel in the suburbs.
Because in this case, you can easily reach the attractions on foot or you no longer need to take a taxi and pay transportation costs to reach the attractions.
Booking.com is one of the best websites for booking hotels in Turkey.
19- Traffic between the Asian and European sections of Istanbul
If you are in the European half of the city and want to go to the Asian half of the city to see attractions such as the historic mosques and Baghdad Street, then a boat is best.
Bosphorus boats are one of the cheapest means of transportation in the city.
Not only that, but in this way you can enjoy boating and surrounding landscapes.
Go to the main bridge in the Eminonu district and there you will find many boats.
20- Night visits in travel scams to Istanbul
There are many ways to see the picturesque beauty of Istanbul at night, one of the ploys to travel to Istanbul might be to buy a night cruise ticket.
If you think you don't like seeing the lighting of the main bridge or city from within the strait.
Go to the busy city streets such as Istiklal Street and Taksim Square in the European section, and Baghdad Street in the Asian side.