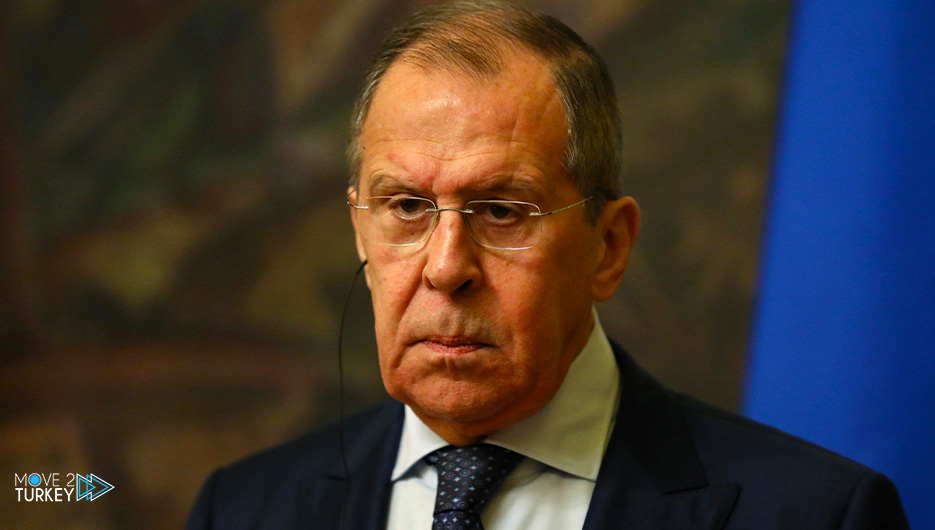 Russian Foreign Minister Sergei Lavrov said on Friday that the sanctions imposed on his country are "unprecedented" and are aimed at "deterring" Moscow.
This came during an interview he gave to "Russia Today" channel about the developments of the military operation in Ukraine and the sanctions imposed on Moscow.
He added, "These sanctions have a strategic role, and represent a clear approach for Western countries to deter Russia and limit its role."
"The sanctions currently imposed against Russia are unprecedented, but we will persevere and adapt to the new reality," Lavrov added.
He explained that there are about 5,000 restrictive measures and sanctions imposed against Russia, which is more than any previous sanctions against North Korea or Iran.
The minister pointed out that "the United States seeks to return the world to a unipolar model," adding that "Europe has almost completely stopped defending its independence against the United States."
And he added, "The West sought to make Ukraine an anti-Russian country, which had negative effects on the Ukrainians, and we will need some time to get rid of it."
On February 24, Russia launched a military operation in Ukraine, which was followed by angry international reactions and the imposition of "tough" economic and financial sanctions on Moscow.
To end the operation, Russia requires Ukraine to abandon any plans to join military entities, including NATO, and to adhere to complete neutrality, which Kyiv considers an "interference in its sovereignty."