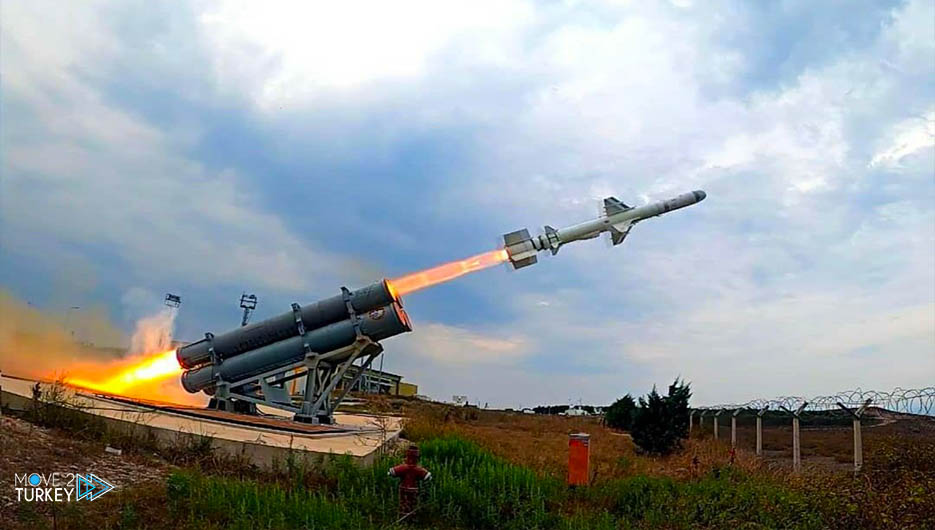 ATMACA, the first national anti-ship missile, developed by Roketsan, successfully hit its target, with the first shot targeting a TCG Kınalıada corvette ship.
On June 18, ATMACA successfully hit its target as in previous firing tests, with the first shot targeting a TCG Kınalıada corvette.
Minister Akar and the commanders also watched the ATMACA final exam, and Minister of National Defense Hulusi Akar, Chief of General Staff Yaşar Güler, and the commanders of the forces also participated in the historic shooting experience.
ATMACA's target was the defunct ship TCG Isin, breath held, countdown timed.
ATMACA Photography Instructions From Minister Akar
Firing from a distance of 70 km, the target was successfully hit again in the final test.
There was great enthusiasm after the historic success, as President Erdogan shared: ATMACA hit the target with complete accuracy, ATMACA will replace the American Harpoon missiles
When the national anti-ship missile enters inventory, it will replace the US-origin Harpoons.
It is planned that ATMACA will meet domestic demand first, and then be exported to friendly and allied countries.
Testing started in 2016
The ATMACA whose first flight test took place in 2016 completed several shots during testing and qualification.
The first test launch of ATMACA took place, its serial production contract was signed on October 29, 2018, from Corvette TCG Kınalıada in November 2019.
In a test conducted with a live warhead configuration in February 2021, ATMACA successfully hit the target.
ATMACA makes a difference compared to its competitors
The all-weather ATMACA is resistant to countermeasures, including target update, re-attack, and mission cancellation.
In addition, thanks to its advanced mission planning system (3D guidance), it can be effective against both stationary and moving targets.
Using GPS, AÖB, barometric altimeter, and radar altimeter subsystems.
ATMACA uses an active radar seeker to find its target with high accuracy.
It has a range of more than 220 km
With a range of more than 220 km, ATMACA also poses a significant threat to targets beyond the line of sight.
ATMACA Behind its targeted update, re-attack, and mission null capabilities is the state-of-the-art Advanced Data Link.
And in the system that can offer the most efficient mission profile, the time spent on aiming, destroying the target, and target shooting are also available.
As for the strength of the ATMACA test, deliveries begin. It was produced with the latest technology that makes a difference in its design. ATMACA also makes a difference in its structural design.
In line with advanced technologies, the missile is designed using composite materials techniques to reduce weight and increase structural strength, and these technologies are used to the maximum extent in the production of the missile.
To develop with local and national resources, ATMACA will be effectively used by the Navy to protect the Blue Homeland, and it will undertake important tasks in this area.