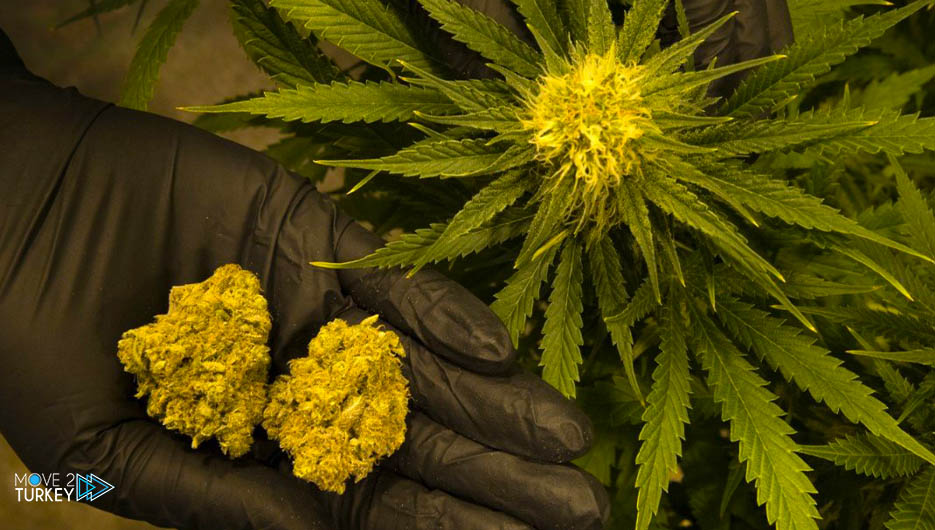 On Tuesday, the Turkish authorities in Istanbul seized one ton, 580 kilos, and 460 grams of the drug marijuana inside a ship coming from Mexico.
The anti-drug crime teams in Istanbul began their investigations after receiving information that a shipment of narcotics would arrive in Turkey from outside the country.
After continuous work that lasted about two months, the teams carried out an operation on a ship coming from Mexico as soon as it docked in the Ambarli port in Istanbul.
And it was able to seize one ton, 580 kilos and 460 grams of marijuana, which were hidden inside 156 rolls of cloth in one of the containers.