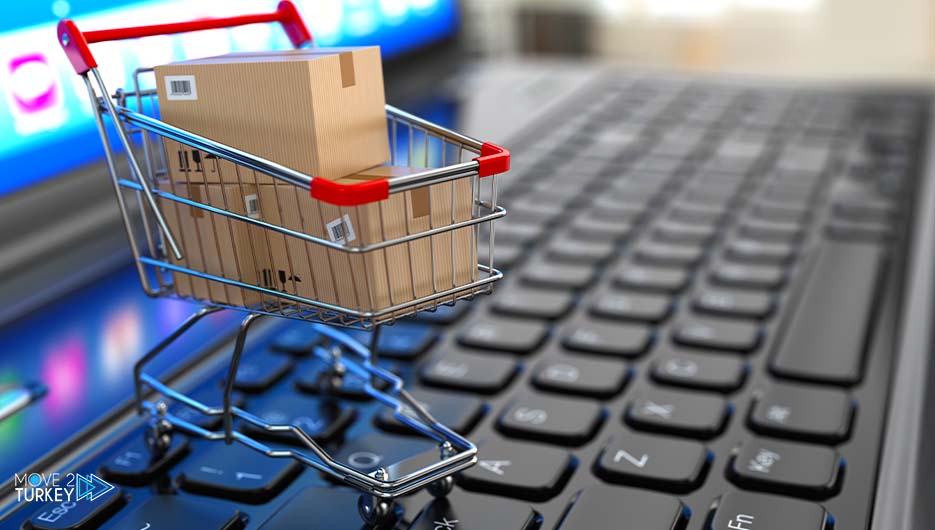 The volume of the e-commerce market in Turkey reached 800.7 billion Turkish liras during the year 2022 (the dollar is equivalent to about 19.33 liras), an increase of 109 percent over the previous year.
According to information from the E-Commerce Information System (ETBİS) of the Turkish Ministry of Commerce, there are 548,688 online sellers in Turkey.
The number of online shopping operations increased by 43 percent, reaching 4 billion and 787 million requests, after it was 3 billion and 347 million requests in 2021.
The proportion of e-commerce volume in Turkey's total trade volume also increased from 17.7 percent to 18.6 percent.
With regard to payment methods in online purchases, the percentage of payment by bank cards amounted to 61 percent of total sales, amounting to 486.7 billion pounds, followed by 36 percent payment by bank transfer, with a value of 287 billion pounds, and 3 percent by means of payment upon receipt at the door, with a value of 27 billion pounds.
Istanbul ranked first among the Turkish states in terms of the number of owners of electronic stores, with a rate of 37.7 percent of the total number, followed by Ankara with 8.5 percent, then Izmir with 7.1 percent, Bursa with 4.6 percent, Antalya with 3.4 percent, Konya with 2.4 percent, and Kocaeli with 2. .4 percent.
The percentage of online purchases from within Turkey amounted to 91.3 percent, at a value of 731 billion liras, while shopping rates from Turkish websites from customers of other countries reached 4.2 percent, at a value of 33.8 billion liras, while the percentage of Turks buying from external shopping sites amounted to 4.5 percent, at a value of 35.9 billion liras.
Electrical household items ranked first in electronic sales, with a value of 96.7 billion pounds, followed by clothes, shoes, and accessories with 54 billion, then electronic devices with 45.9 billion, then airline cards with 45.1 billion.
The percentage of women who own online stores reached 58 percent, and men 42 percent.
Istanbul topped the list of online purchase orders with 36 percent of the total orders, followed by the capital, Ankara, with 9 percent, then Izmir with 6 percent, Bursa and Antalya with 4 percent each, then Kocaeli with 2.5 percent.
The rate of payment by installments reached 15 percent of the total payment transactions, while the prepayment rate reached 85 percent.
Customers preferred to pay by installments in 77 percent of purchases in the home and decoration sector, 34 percent in the electrical appliances sector, 31 percent in the clothing sector, 10 percent in the tourism sector, 15 percent in the accommodation sector, 15 percent in the airlines sector, and 6.5 percent in books and magazines.