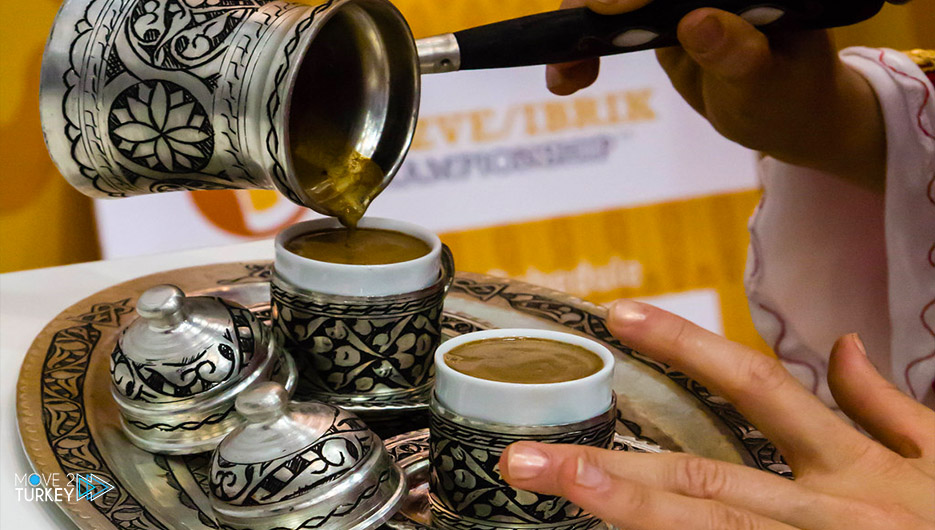 A promotional event for "Turkish coffee" was held in Guangzhou, central Guangdong Province, in southern China.
On the occasion of the fiftieth anniversary of the establishment of diplomatic relations between the Republic of Turkey and the People's Republic of China.
Cultural events entitled "Anatolian Breeze" were held in cooperation with the Guangzhou Library.
As part of the activities, a promotional event for "Turkish Coffee" was held on December 5, International Turkish Coffee Day.
At the event in which the history and culture of Turkish coffee were explained, Vice Consul Neslihan Kul from the Consulate General of Guangzhou spoke about the Turks' contribution to the formation of coffee culture in the world.
Gökhan Bokmus, a Turkish citizen who runs a coffee shop in Shenzhen, Guangdong Province, showed the guests how to practically cook Turkish coffee.
The Chinese guests who had the opportunity to try different cooking techniques paid special attention to the sand cooking technique.
The Chinese guests also carefully followed the accounts related to the coffee novel.
Coffee cups were provided to all the guests who learned how to make Turkish coffee.
The events will also continue with the Turkish Online Literature Committee convening on December 12th.
In the session, which will be attended by Turkish and Chinese experts, the life and personality of the poet and thinker Yunus Emre will be explained by the Yunus Emre Institute in Beijing (YEE) on the 700th anniversary of his death.
Turkish journalist and writer Emre Demir, who lives in China, will give an online concert on December 19.
Neslihan Kul will present a show entitled "Tastes of Anatolia" on December 25, where Turkish cuisine will be served.
The program ends on January 8-9, 2022 with the screening of Turkish director Semih Kaplanoglu's films "Honey", "Milk", and "Egg".
Known as "The Yusuf Trilogy" under the title "A Step Closer to Anatolia".