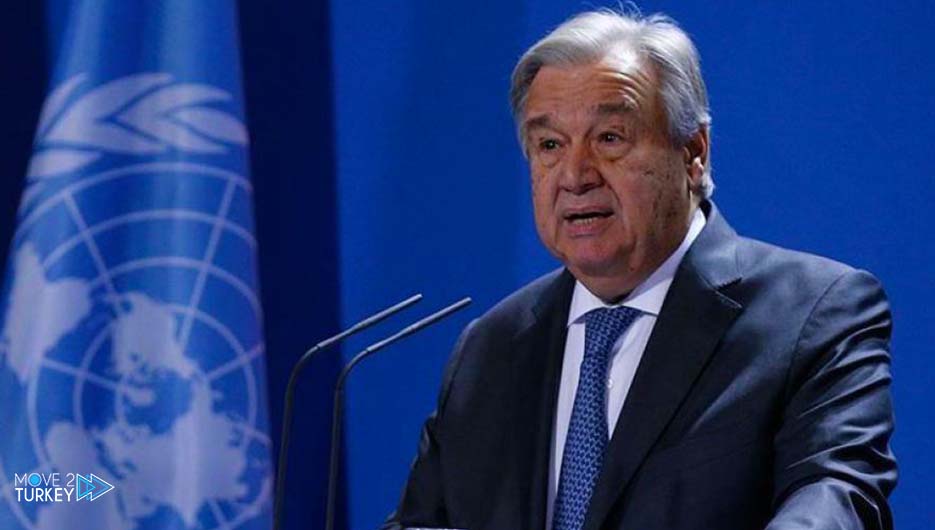 On Wednesday, United Nations Secretary-General Antonio Guterres stressed the "extreme importance" of extending the Ukrainian grain export agreement, which is scheduled to expire on March 18.
"I want to stress the critical importance of extending the Black Sea Grain Transport Initiative and working to create the conditions to enable the greatest possible use of the Black Sea transport infrastructure in line with the objectives of the initiative," Guterres said.
He added in a press conference with Ukrainian President Volodymyr Zelensky in the capital, Kiev, that the export of Russian and Ukrainian food and fertilizers is necessary for global food security and food prices.
He pointed out that the signing of the grain initiative enabled the export of 23 million tons of grain from Ukrainian ports and contributed to the reduction of international food prices.
He also stressed the importance of safety and security around the Zaporozhye Nuclear Power Plant in Ukraine, noting his belief that the demilitarization of the plant, which has been under Russian control since March 2022, is also important.