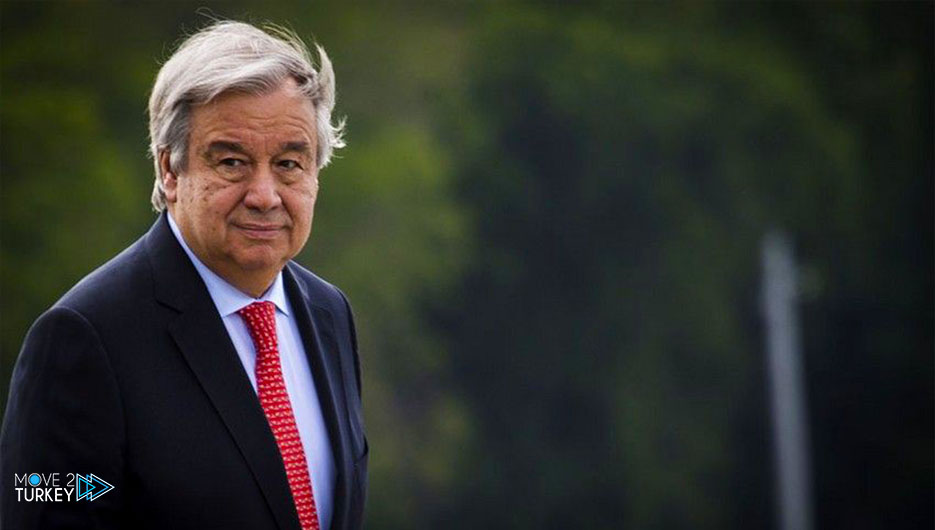 On Friday, United Nations Secretary-General Antonio Guterres discussed with Yemeni Foreign Minister Ahmed Awad bin Mubarak the political and field situation in the Arab country, which has been witnessing a war for nearly seven years.
This came during a meeting between them on the sidelines of the 76th session of the United Nations General Assembly, according to the official Yemeni news agency "Saba" on Friday evening.
According to the source, the two sides discussed the latest political and field developments in Yemen.
Especially the ongoing Houthi aggression on Marib (central) and Shabwa (southeast) and its humanitarian consequences and its undermining of peace efforts.
Since the beginning of last February, the Houthis have intensified their attacks in Marib to control it, as it is the most important stronghold of the government and the headquarters of the Ministry of Defense.
In addition to its enjoyment of oil and gas wealth, and because it contains the Marib gas station, which before the war supplied most of the governorates with electricity.
Shabwa governorate has also been witnessing violent battles between the Yemeni army and the Houthis, who attacked the governorate after taking control of Al-Bayda (center).
Guterres expressed, according to the agency, "his keenness and the United Nations to help Yemen and its people to get out of the current situation, stop the war, end the suffering of Yemenis and move forward with efforts to achieve peace."
Yemen has been witnessing a war for nearly 7 years, which has claimed the lives of more than 235,000 people.
And 80 percent of the population of about 30 million people depend on support and aid in the worst humanitarian crisis in the world, according to the United Nations.
The conflict has had regional spillovers since March 2015, when a coalition led by neighboring Saudi Arabia has been carrying out military operations in support of government forces.
This is in the face of the Iranian-backed Houthis, who control several governorates, including the capital, Sanaa.