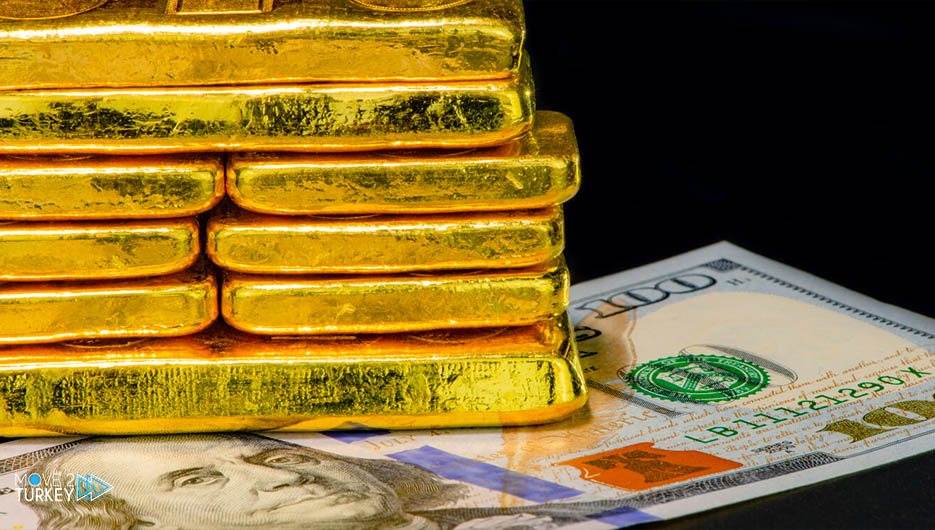 Gold prices continued to rise against the dollar on Friday, as fears of the new Coronavirus "Omicron" overshadowed the tendency of major central banks to tighten monetary policies in the face of inflation.
And by 7:00 (GMT), the yellow metal rose in spot trading by more than 7 dollars, or 0.39 percent, to $ 1806.44 an ounce.
US gold futures rose more than $9, or 0.51 percent, to $1,807.3 an ounce.
And on Thursday, gold recorded gains of about 0.3 percent in spot trading, and one percent in futures contracts.
On the other hand, the dollar index, which measures the performance of the US currency against a basket of six major competing currencies, decreased by 0.09 percent to 95.9 points.
The decline of the dollar reduces the cost of acquiring gold for holders of other currencies.
The rise in gold and the decline in the dollar came despite the decision of the Federal Reserve (the US central bank) on Wednesday to speed up the process of reducing its bond purchase program to end in March 2022, three months earlier than the previously scheduled date in June of the same year.
The central bank also announced that it is paving the way to raise interest rates three times by the end of 2022 in an effort to confront inflation, which rose to 6.8 percent last November, the fastest pace in 39 years.
And on Thursday, the European Central decided to reduce purchases of debt securities, which currently amount to 70 billion euros per month, until it was stopped completely in March 2022.
Also Thursday, the Bank of England decided to raise the interest rate by 150 basis points to 0.25 percent from 0.1 percent, in the UK's first rate hike since August 2019.
The withdrawal of stimulus programs and raising interest rates reduce the attractiveness of gold, which does not generate a return, as it raises the cost of acquiring precious metals.
But fears of omicron outbreaks and severe inflationary pressures erased the negative effects of the decisions of major central banks on gold.