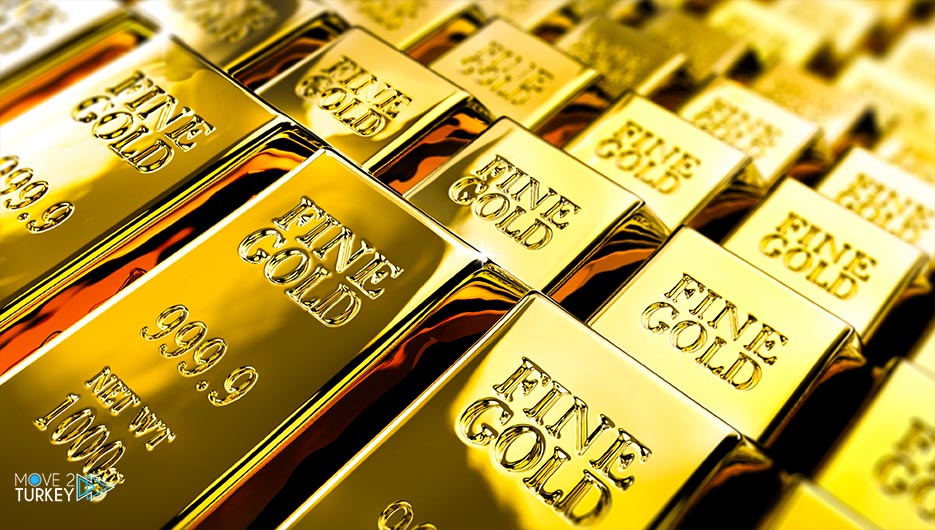 Gold prices fell a bit on Friday, but are heading to end their best week in 5 months, taking advantage of the dollar's decline.
At a time when investors are awaiting steps from the Federal Reserve (the US central bank) to reduce the stimulus program.
And by 7:23 (GMT), the yellow metal fell in spot trading by $4.83, or 0.27 percent, to $1790.79 an ounce.
And it fell in US futures contracts by $7.05, or 0.39 percent, to $1,790.7 an ounce.
And gold is heading to record a weekly gain of about two percent, which is the best performance of the precious metal for a week since last May.
The attractiveness of gold increased due to the decline of the US currency, which would reduce the cost of acquiring the precious metal for holders of other currencies.
The dollar index, which measures the performance of the US currency against a basket of six major competing currencies, fell 0.23 percent to 93.9 points.
The dollar is heading to record weekly losses for the first time in six weeks, while gold remains near its highest level in a month.
Gold is also receiving support from data showing record increases in inflation rates around the world, driven by high energy prices and confusion in supply chains.
Gold maintains value and does not generate returns, and is used as a hedge against inflation.