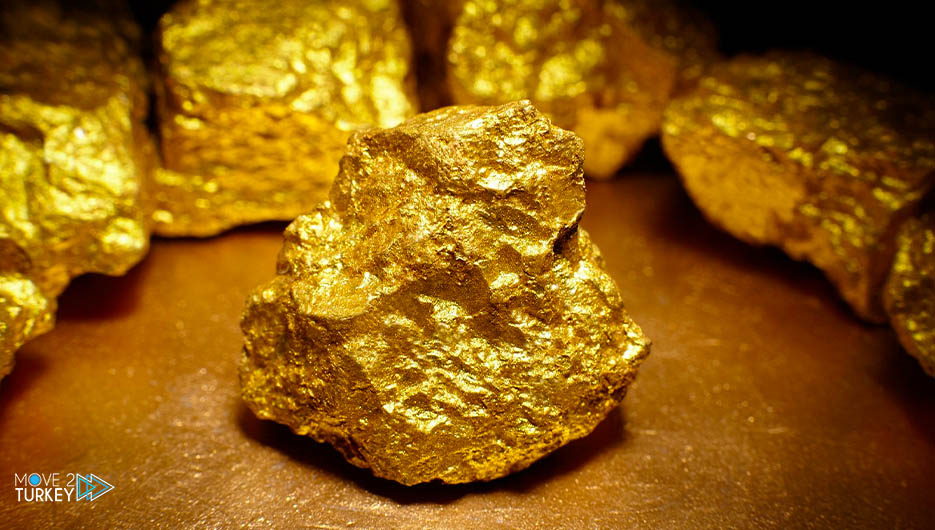 Gold prices fell slightly on Friday on expectations that the Federal Reserve (the US central bank) will speed up raising interest rates to contain inflation.
But the uncertainty over the war in Ukraine limits the losses of the precious metal.
On Wednesday, the minutes of the last meeting of the US Central Bank revealed the support of the members of the Monetary Policy Committee for successive hikes in interest rates.
That's by half a percentage point each time until the end of the year and reducing the bank's holdings of bonds by $95 billion a month.
The disclosure of the Fed's directions led to a rise in the US bond yield, reaching Thursday its highest level since 2019.
It also recorded gains for the dollar, which contributed to reducing the attractiveness of gold to investors.
And by 8:32 (GMT), gold in spot trading fell slightly by 47 cents, or 0.02 percent, to $ 1931.27 an ounce.
US gold futures fell $4.7, or 0.24 percent, to $1,933.1 an ounce, and are heading for a weekly loss of 0.1 percent.
Gold is used as a hedge against inflation, and is negatively affected by raising interest rates.
On the other hand, the dollar index, which measures the performance of the US currency, rose against a basket of six competing currencies.
And that by 0.11 percent to 99.87 points, and it is heading to record a weekly gain of more than one percent.
The dollar's strength increases the cost of acquiring the precious metal for holders of other currencies.