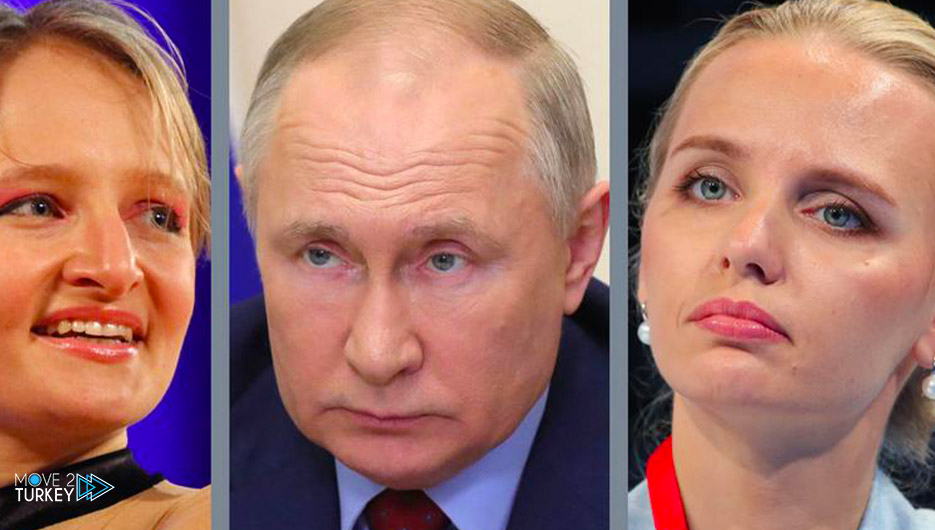 On Friday, the European Union and Britain imposed sanctions on Maria Vorontsova and Katerina Tikhonova, two daughters of Russian President Vladimir Putin with his ex-wife Lyudmila.
In addition to Ekaterina Vinokurova, daughter of Russian Foreign Minister Sergei Lavrov.
The US Associated Press quoted European Union officials as saying that the sanctions against Putin's two daughters came as part of a new package of measures targeting the Russian economy.
In addition to businessmen and the ruling minority in response to the military operation launched by Moscow against Ukraine.
The European Union included Maria Vorontsova and Katerina Tikhonova in its updated list of individuals facing an asset freeze and travel ban to EU countries.
The move by the European bloc follows a similar move by the United States two days ago.
Following the emergence of evidence that Russian forces committed killings and torture against civilians, especially in the city of Bucha, on the outskirts of the Ukrainian capital, Kyiv.
In this context, the British Foreign Office said in a statement on Friday that the sanctions against Putin's two daughters and the daughter of Foreign Minister Sergei Lavrov are aimed at retaliating "from the lavish lifestyle of circles close to the Kremlin."
The British Ministry stated that under the decision, "Katerina Tikhonova and Maria Vorontsova are banning Putin's two daughters."
As well as Lavrov's daughter Ekaterina Vinokurova from entering British soil with their potential assets frozen."