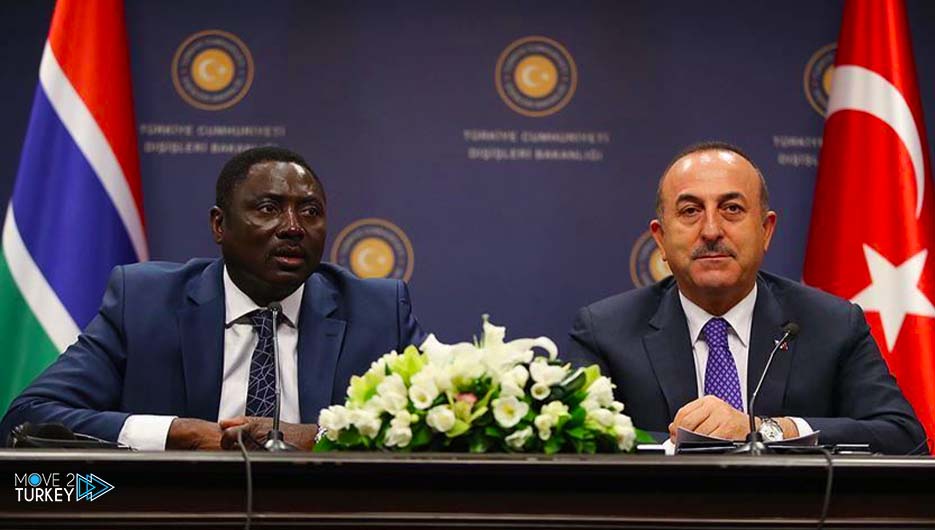 Gambian Foreign Minister Mamadou Tangara said that Turkey's support for his country is a clear reflection of the vision of Turkish President Recep Tayyip Erdogan.
This came in a speech on Tuesday during a joint press conference with his Turkish counterpart, Mevlüt Çavuşoğlu, in the capital, Ankara.
Tangara affirmed his country's strong solidarity with Turkey, adding, "I would like to convey my love and respect to President Erdogan, who supports the entire Islamic nation, as he is the strongest voice of the nation."
"Turkey has taken very important steps to defend and protect the rights of Rohingya Muslims," he added.
He indicated that he had met with Turkish officials on various platforms and that the two sides wanted to strengthen their relations.
He explained that Turkey and Gambia have 23 bilateral agreements, indicating the vitality of the relations between the two countries.
He mentioned Turkey's contribution to the formation and training of special forces in the Gambia, the armed forces and the gendarmerie, expressing his thanks to the Turkish government and people.