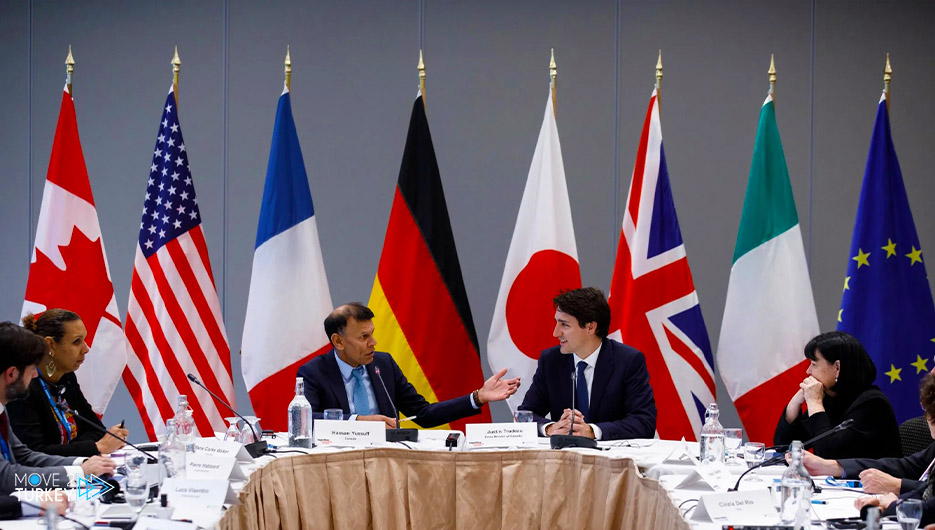 Leaders of the Group of Seven industrialized nations have pledged to end dependence on Russian energy by phasing out or banning the import of Russian oil.
This came during a virtual summit held on Sunday with the participation of Ukrainian President Volodymyr Zelensky, according to a statement issued by the White House.
The leaders participating in the meeting revealed the new package of sanctions that they intend to impose on Russia because of its war on Ukraine.
The leaders of the G7 stressed their intention to continue supporting Ukraine on the table and on the ground.
The statement pointed out that the sanctions imposed on Russia to date have wiped out its gains over the past 15 years.
The statement touched on the United States' ban on importing Russian oil at the present time.
He pointed out that the G7 countries intend to end dependence on Russian energy by phasing out or banning its import.
On February 24, Russia launched an attack on Ukraine, followed by international rejection and severe economic sanctions against Moscow, which required Kyiv to abandon plans to join military entities to end its operation and remain neutral, which the latter considers an "interference" in its sovereignty.
The Group of Seven industrialized nations is an intergovernmental political forum that includes Canada, France, Germany, Italy, Japan, the United Kingdom, and the United States.