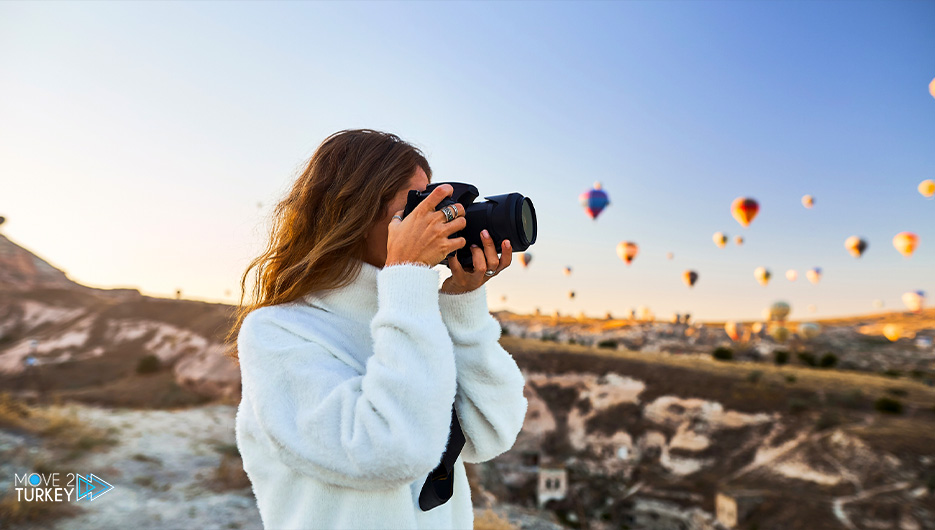 On Saturday, foreign university students in Turkey participated in voting for the best pictures of the Anadolu Agency for the year 2021.
Students continue their higher education in many of the country's universities with scholarships offered to them by the Turkish Presidency of the Diaspora and the Related Communities "YTB" of Turkey.
Foreign students voted for a group of photos taken by Anatolian photographers in Turkey and around the world in 3 categories, namely news, life, and sports.
Among the participants, the Kyrgyz student, Ayzhan Aitapyeva, chose an image called "Assad's regime's attack on civilians" in the news category.
In the life category, Aitabieva voted for a voice called "(The Dog) Atmaja the Faithfulness of Their Boy," which tells the story of a dog who was injured during a mine explosion in northern Syria.
In the sports category, the Kyrgyz student chose a picture bearing the name of "The Champion Mateh Ghazouz" who won a gold medal at the Tokyo Olympics.
In early December, Anatolia opened the door to vote to choose the image of the year from among the distinguished images taken by the agency's photographers around the world over the course of 2021.
The audience can choose from 67 filtered images in 3 categories, which are "News", "Life" and "Sports".
Voting continues until December 31, via the links "aa.com.tr/yilinfotograflari" and "aa.com.tr/photooftheyear".
Last year, 394,624 people participated in the voting process to choose the best picture of Anatolia.