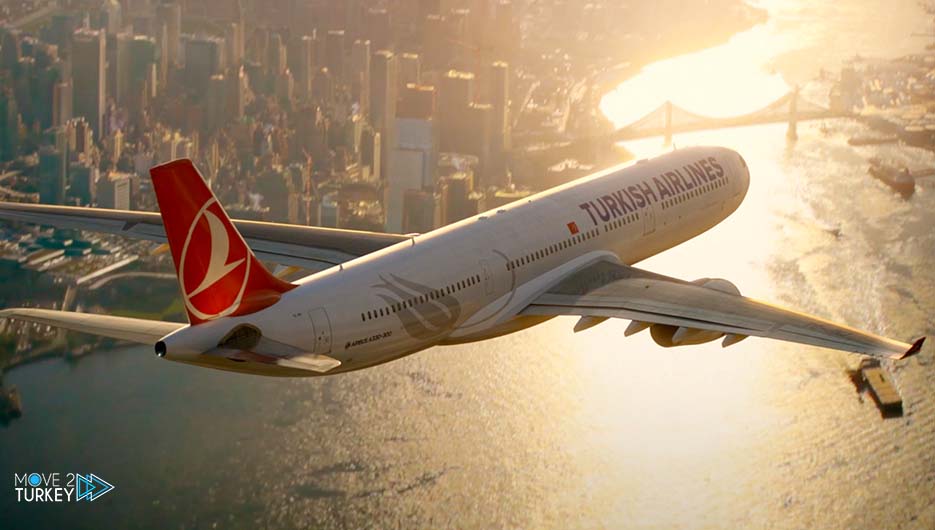 Turkish Airlines was crowned the country's most valuable brand, continuing its position on the throne of Turkish companies for the sixth year in a row.
Turkish Airlines said in a statement on Wednesday that the leading independent business valuation consultancy, London-based Brand Finance, has completed its report on the first 100 companies in Turkey for the year 2023.
It added that Turkish Airlines came at the forefront of companies in the country, just as it came first in the years 2018, 2019, 2020, 2021 and 2022.
The value of Turkish Airlines increased in 2023 to $ 2.02 billion, after it was $ 1.6 billion last year.
The statement included a comment by the Chairman of the Board of Directors of Turkish Airlines, Ahmed Polat, in which he expressed his great pride in this coronation for the sixth year in a row.
He stressed their determination to continue striving for more successes for the 90-year-old Turkish Airlines.
Brand Finance is an independent brand valuation advisory firm aiming to bridge the gap between marketing and finance since 1996.
The company, which has been calculating the financial value of brands for more than 20 years, annually evaluates the top 5,000 brands in the world, ranks brands based on country and sector, and shares this information with readers.