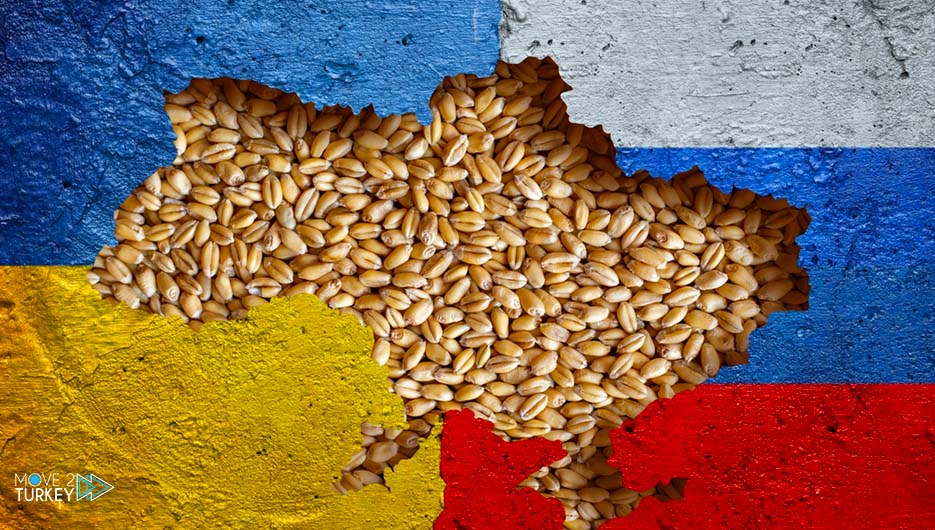 Turkish Foreign Minister Hakan Fidan discussed with his Russian counterpart Sergey Lavrov the latest developments in Ukraine and those related to the extension of the grain corridor agreement.
This came in a phone call that took place between them on Sunday, according to a statement issued by the Turkish Foreign Ministry.
Yesterday, Saturday, Turkish President Recep Tayyip Erdogan, during his meeting with his Ukrainian counterpart, Volodymyr Zelensky, expressed his hope to extend the grain corridor agreement across the Black Sea, which is scheduled to expire on July 17.
He said, "I hope that the grain initiative agreement, which provided nearly 33 million tons of grain to the needy in one year, will be extended through the Turkish straits, which are like a windpipe overlooking the world."
In July 2022, Turkey, the United Nations, Russia and Ukraine signed an agreement in Istanbul to resume grain exports from Ukrainian ports, which were temporarily suspended after the Russian war, in order to address the global food crisis.
The agreement, which was extended several times, most recently on May 18 for a period of 60 days, allowed the export of grain and foodstuffs from Ukraine.