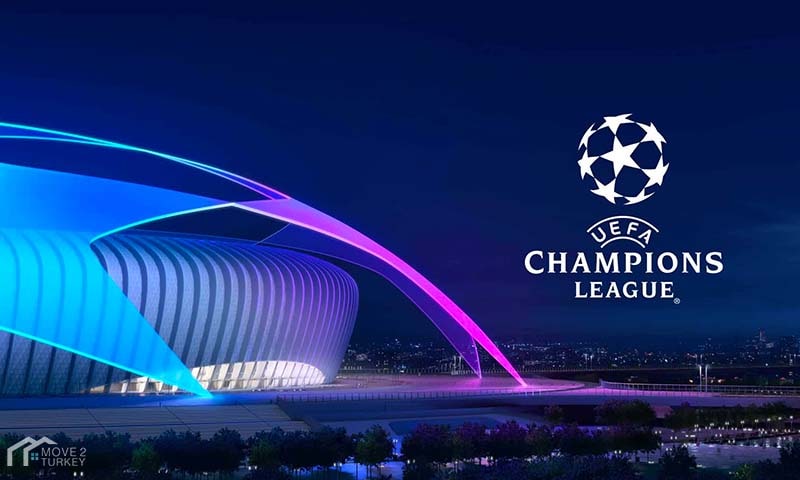 The European Football Association (UEFA) announced on Friday that it will consider "all options" regarding the timetable and the resumption of the Champions League matches.
As the spread of the Coronavirus (Covid-19) in most European countries with professional leagues has affected the most important club football tournament in the Green Continent, the Champions League, since mid-March.
The European Football Association (UEFA) has raised the possibility of any changes in the timing and manner of playing the Champions League, which were previously reported in the media regarding a possible change to the venue of the final of the tournament.
According to the predetermined schedule, the Champions League final was to be held at the Ataturk Olympic Stadium in Istanbul, Turkey.
A UEFA spokesman said that the working committees, which are made up of representatives of local clubs, leagues and football federations, are studying all options related to the 2020 UEFA Champions League table.
He added that no decision has been taken at the present time, and that the appointment of the Executive Committee has been made on June 17 to acknowledge the final decisions.
After the outbreak of the Coronavirus (Covid-19), the UEFA decided to suspend the Champions League round of 16 matches from March 23 until further notice.
Consequently, the remaining matches of these competitions have been postponed, including the final that was scheduled for Saturday, May 30 in Istanbul.
The New York Times reported on Friday, citing a source close to the tournament, that the Champions League final may be transferred to another city.
According to the report, the European Football Association is studying a number of other sites as a substitute for Istanbul for the Champions League final, and is scheduled to hold meetings with decision-makers in Turkey.
However, a Spanish radio station speculated that the Champions League final could happen this season in Lisbon, Portugal, and Italian stations speculated that the final could take place in a German city.
According to some sources, if Istanbul does not host the Champions League final this year, then the city will have a good opportunity to host the final match of the competition in the future.
During a recent interview with the Portuguese Record magazine, UEFA President Aleksander Čeferin expressed his hope that the UEFA Champions League competition would end in late August.
Among the French teams, Paris Saint-Germain confirmed his presence in the quarter-finals, and Lyon is scheduled to face Juventus in the second leg of the round of 16. The first leg match between the two teams ended with Juventus winning 1-0.