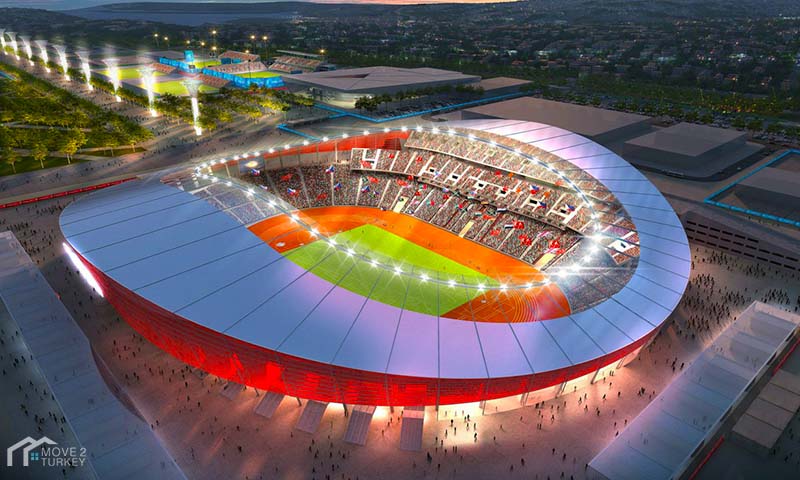 Ataturk Olympic Stadium is considered to be the largest stadium in Turkey. Located in Ikitelli region of the municipality of Basaksehir, which is a modern area in the western suburbs of Istanbul.
The stadium was named after Mustafa Kemal Ataturk, the founder and first president of Turkish Republic.
The construction of the Stadium began on an area of ​​584 hectares, in the year 1999. And construction was completed in 2002 at a total cost of approximately 140 million dollars. With a capacity of 76,092 people in addition to 18,900 parking lots. Making it the largest sports complex in Istanbul.
In 2004 the Ataturk Olympic Stadium was announced as a 5-star sports complex by the European Football Association (UEFA), allowing the stadium to host European competitions held in the name of the European Union (UEFA).
This Stadium also hosted the famous Champions League final match, that took place on May 5, 2005 between AC Milan and Liverpool.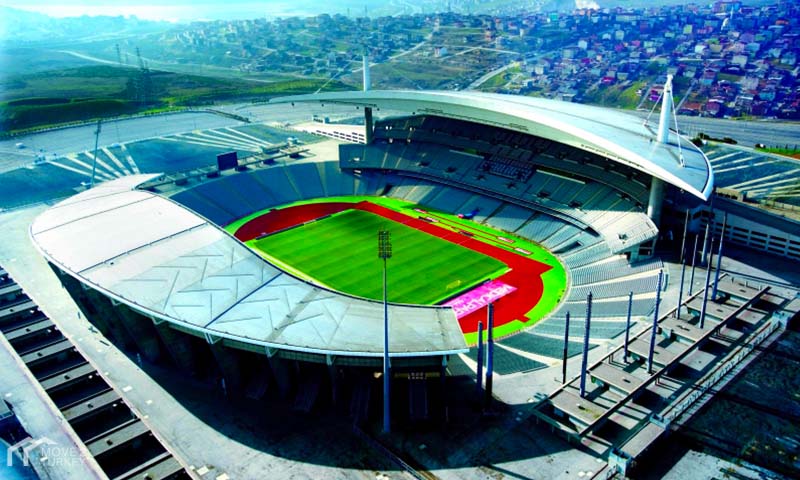 In 2008 the stadium was also approved as an Olympic stadium capable of hosting the official Olympic Games.

Ataturk Olympic Stadium has 134 entrances and 148 exits, And can discharge up to 80,000 spectators in just 7 minutes during emergencies.

UEFA Champions League Final 2020
The Stadium has been nominated to host the 2020 UEFA Champions League Final. Which was to be played on May 30, 2020. But was postponed due to the global Coronavirus crisis, which completely stopped the football season all over the world.
How to go to Ataturk Olympic Stadium?
The Ataturk Olympic Stadium can be reached by T1 tram line. as you need to get off at Bağcılar Station.
after that you must walk about 300 meters to Bağcılar Meydan Station.
then take the M1B Metro line to Kirazlı (also the Istanbul M1B metro line can be taken directly to go to Kirazlı Station, if you are in the place with M1B Metro line ).
Then take the M3 Metro line that leads you directly to the Olimpiyat Park.