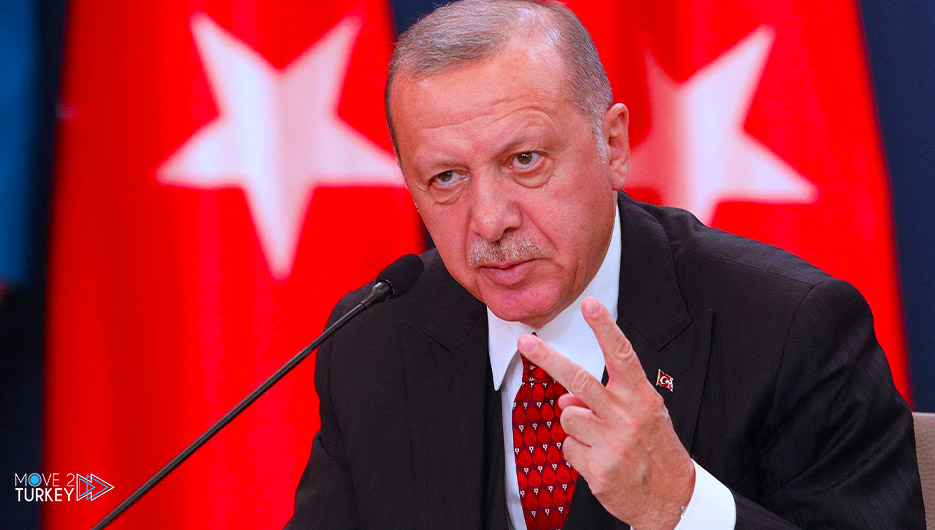 Turkish President Recep Tayyip Erdogan said that his country rejects Washington's decision to exempt the areas controlled by the "PKK/YPG" terrorist organization from sanctions in Syria.
This came in a press statement made by Erdogan after performing Friday prayers.
Erdogan stated that 82 terrorists were neutralized as part of the ongoing Operation Claw – Lock against the PKK organization in northern Iraq.
He added, "The YPG is a terrorist organization, just like the PKK, and we cannot accept Washington's wrong decision regarding exempting the organization's areas of control from sanctions on Syria."
On Thursday, the US administration exempted its companies from investment sanctions in the fields of agriculture and construction in the lands under the occupation of the YPG/PKK terrorist organization in Syria.
In order to define the geographical area of ​​the investment licenses, the statement said that they are "located in the areas outside the regime's control in northeastern and northwestern Syria."
In 2020, Washington approved the "Protection of Civilians in Syria" law, or what is known as "Caesar's Law".
Which imposes sanctions on the Syrian regime and any countries cooperating with it in most sectors, including energy.