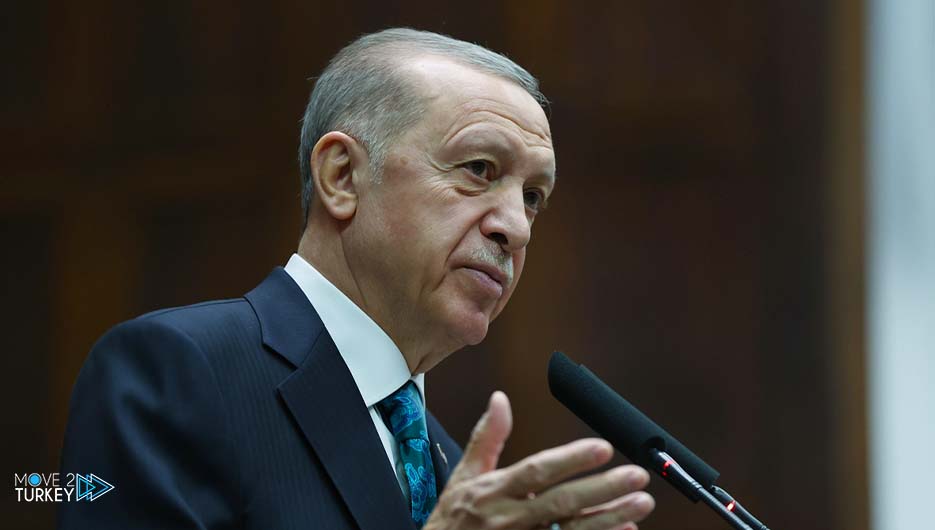 Turkish President Recep Tayyip Erdogan confirmed that the construction of about 28,000 homes had actually started in the areas of the double earthquake that hit the south of the country, and that some village houses would be completed by the summer.
This came in a televised interview on Wednesday, in which he indicated that the earthquake area had entered the stage of reconstruction.
He said, "We have actually started building 27,949 homes in the states of Adi Yaman, Kahramanmaraş, Gaziantep, Hatay, and Malatya, which were affected by the earthquake, and some village houses are nearing completion, and we will finish them by summer."
On February 6, two earthquakes of magnitude 7.7 and 7.6 struck southern Turkey and northern Syria, followed by thousands of violent aftershocks, resulting in thousands of deaths and great destruction.
On another issue, President Erdogan stressed that protecting the institution of the family is a priority for the government, and it is not possible to agree to impose deviant lifestyles on society, such as the meme society in the name of freedom.
He stressed that the government will continue to combat deviant currents against common human values.
He stressed that the family is the basis of society and the responsibility for its protection rests with all of humanity.
In another matter, Erdogan stressed that the region and the world are turning into an increasingly solid field of international struggle.
"We live in a world characterized by crises and wars, and we were able to build a strong and independent Turkey, and we need to preserve it," he added.
And he added, "We have fought and will continue to fight so that war does not reach our lands, and I can confirm that we will not plunge our country into any war, and we will preserve the strength of the family institution, and we will show greater sensitivity towards the issue of immigration, especially from Syria, but we will also not allow anyone to infringe on the rights of immigrants."
He continued, "Had it not been for our efforts in the past two years, the Western club would have dragged Turkey into a war against Russia, which we will not allow as long as we are in power. There is another factor that we will talk about, which is certainly ending this war through serious and firm mediation between Russia and Ukraine."
Erdogan stressed that Turkey will continue to dry up terrorism at its sources.
Regarding the recent bankruptcy of banks in the United States and Europe, Erdogan stressed that Europe is paying a heavy price for continuing on the path of raising interest rates.
He warned that the tightening monetary policies currently applied to counter inflationary pressures may push the entire world into recession due to the suppression of global economic activity.
He added, "We have put this danger on our agenda, and we have repeatedly said that everyone should be very careful in this regard, but despite all our warnings, we are watching with sorrow that this has become a reality."
Erdogan explained that the World Bank published a report this week in which it indicated that expectations for global growth had fallen to 2.2 percent.
He added that the expected figure "is the lowest in the past 30 years and will lead the global economy into a lost period of ten years."
And he added, "While the risks of recession have become very clear, the tightening monetary policy increases borrowing costs and reduces bond activity."
And he continued, "3 banks in America went bankrupt as a result of depositors withdrawing their deposits due to the banks' loss and the increased awareness of risks."
He confirmed that the same risk was transferred to the Swiss Credit Suisse Bank, and then to other European banks.
He stressed that the developments that began in the United States and then spread to Europe "threaten global financial stability."
He added that the banking sector in Turkey is based on solid foundations and indicators and that it maintains its strong and stable outlook thanks to the effective monitoring and auditing infrastructure.
He said that the banking sector in Turkey "is in a position to set an example for the world by complying with international standards and having high standards."