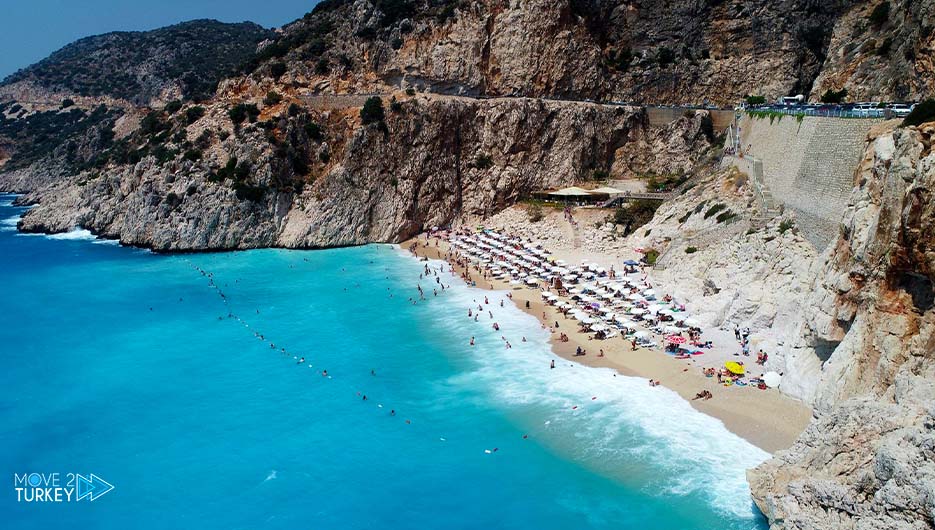 Kaputaş Beach in the state of Antalya, southern Turkey, attracts tourists and visitors with its turquoise color and is ranked among the 40 best beaches in Europe.
Magnificent scenery was formed on the turquoise beach, which embraces the blue of the sky, with moderate temperatures in the spring, which reflected positively on the increase in tourism.
The beautiful beach is about 20 kilometers from the town of "Gash" in Antalya, where tourists reach it after descending from the top of a cliff, where they are greeted by the scene of the confluence of cold water coming from the high mountains with the salty sea water.
And if it is not with the intention of swimming, visitors go to this beach to take pictures of the enchanting view and the scene of the turquoise waves crashing on the sandy beach.
Kaputaş Beach is among the 40 best beaches in Europe, according to a ranking by the British Guardian newspaper.​​​​​​