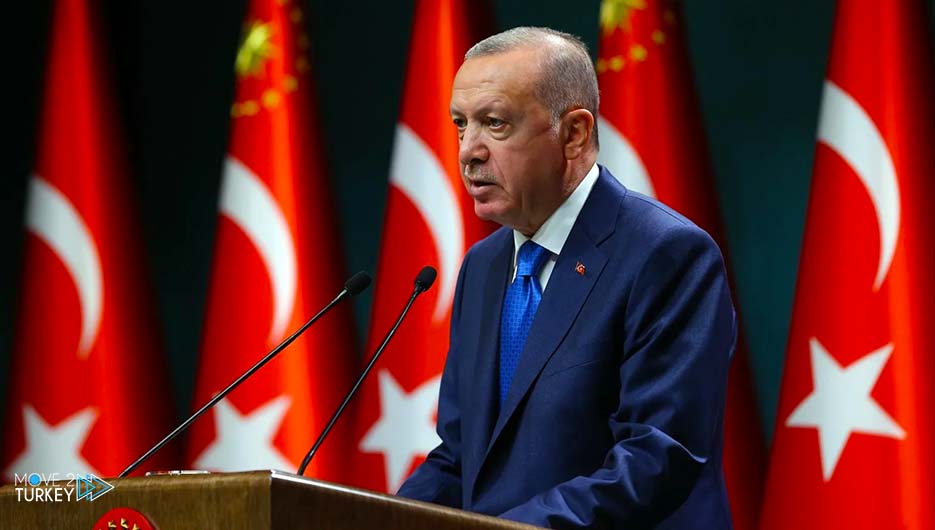 Turkish President Recep Tayyip Erdogan expressed his country's desire to increase the value of its exports to $265 billion by the end of this year, despite the negative global economic scene.
This came in Saturday's speech during his participation in the 30th regular meeting of the Exporters Council and the ceremony honoring the most exporting businessmen in Istanbul.
Erdogan said, "We want to increase our exports by the end of 2023 to 265 billion dollars, despite the negative global economic landscape, and to 285 billion dollars next year."
He stressed that Türkiye aims to reach more than $400 billion in exports in 2028.
The Turkish president made it clear that his government is studying in good faith all proposals and constructive criticisms made by exporters in order to accelerate the pace of foreign trade.
He pointed out that the year 2022 witnessed an increase in merchandise exports by 12.9 percent, recording revenues of about $254.2 billion.
He added that Turkey's share of global trade rose to 1.02 percent in 2022.
He added that the services sector's exports recorded an increase over the past year by 47.3 percent, and exceeded the $90 billion barrier.
On the other hand, Erdogan said that Turkey is witnessing an increasing number of international patients every year. We want to turn our country into a global center for medical tourism."
And he added, "We will witness, God willing, receiving 2 million tourists in the medical tourism sector during 2023."