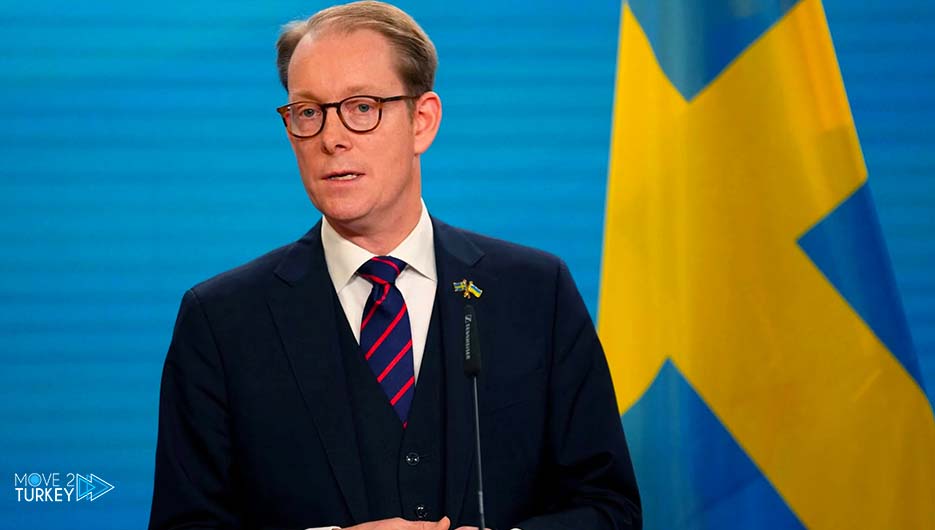 Swedish Foreign Minister Tobias Billström said that his country condemns all terrorist organizations, including the PKK.
This came during a joint press conference he held with his French counterpart, Catherine Colonna, on Friday, on the sidelines of his visit to Paris.
Billström indicated that the fight against terrorism occupies an important place in the tripartite memorandum concluded between Turkey, Sweden and Finland.
He stated that his country had recently passed a new law in this regard, and through that it had fulfilled its recent commitments as well.
He added, "Sweden condemns all terrorist organizations, including the PKK."
During the press conference, Billström was asked about the concrete level of his country's struggle against the armed terrorist organization "BKK".
In his answer, Billström claimed that his country had fulfilled all its commitments within the framework of the tripartite memorandum and that cooperation between the Turkish and Swedish police had greatly developed.
He pointed out that the goal of Sweden and Turkey is the same, which is to combat terrorism.
On June 28, 2022, Turkey, Sweden and Finland signed a tripartite memorandum of understanding regarding the accession of the latter two countries to NATO, after they pledged to respond to Ankara's demands regarding cooperation in the fight against terrorism.
And in late March, Turkey ratified Finland's accession to NATO, while it has reservations about Sweden's membership and calls on it to cooperate and take concrete steps in the matter of handing over wanted terrorists to Ankara.