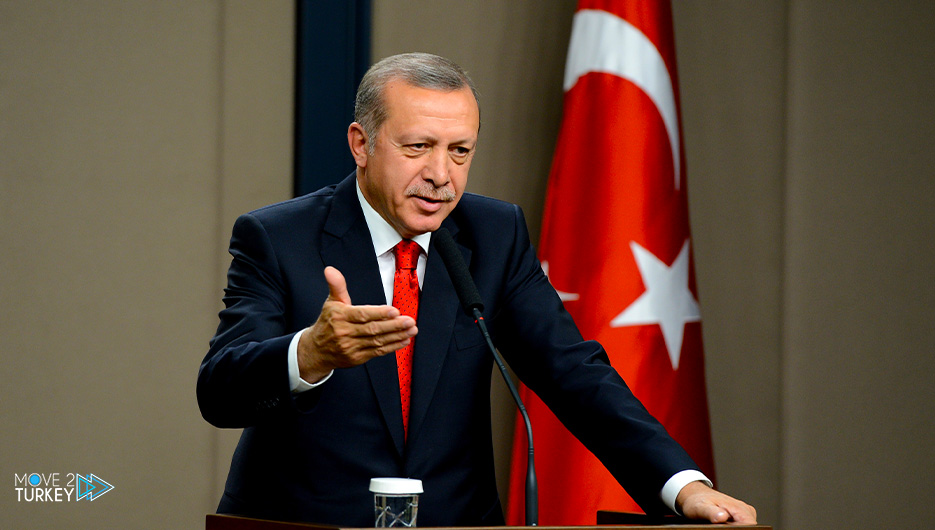 Turkish President Recep Tayyip Erdogan expressed his confidence that the Turkish community in the French capital, Paris, will have an important role in determining the outcome of the Turkish presidential and parliamentary elections that will take place in the coming months.
This came in a phone call made by Erdogan on Tuesday evening with a parliamentary delegation from the Justice and Development Party, which visited Paris to meet with the Turkish community there.
During the call, President Erdogan greeted the Turkish community in Paris and hoped that the 2023 elections would be a means of good for the entire Turkish people.
The visiting parliamentary delegation to Paris included the deputy head of the Justice and Development Party, the official for foreign relations, Afkan Ala, the parliamentary deputy, Muhammad Fatih Tubraq, and the former parliamentarian, Omar Sardar.
Also participating in the forum were the Turkish ambassador to Paris, Ali Onanir, the Turkish consul in Paris, Serdar Pelintepe, and representatives of several Turkish civil organizations in France.
In his speech during the forum, the Turkish ambassador in Paris said that Turkish citizens living in France will exercise their democratic right in the upcoming elections.
For his part, Afkan Ala, Vice President of the Justice and Development Party, said that Turkey is the most advanced country in democracy among Islamic countries.