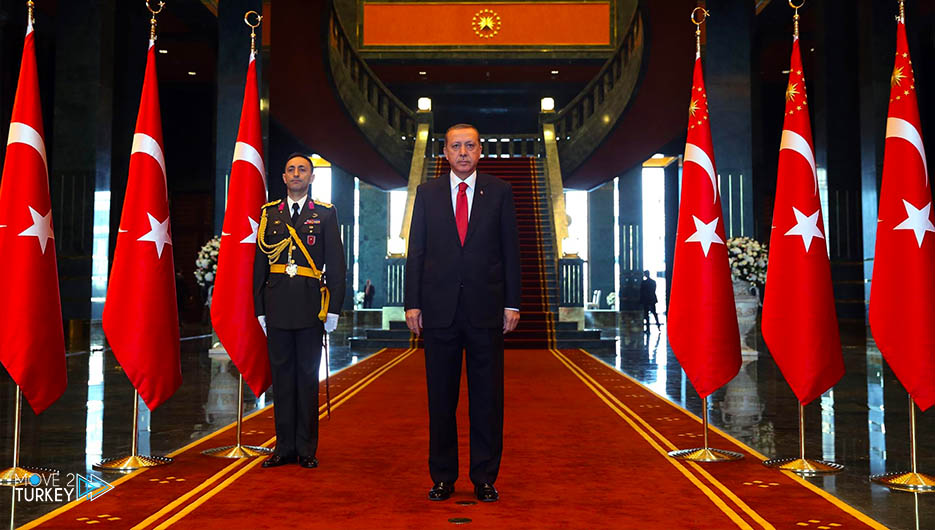 Turkish President Recep Tayyip Erdogan on Thursday received the credentials of the new Australian Ambassador to Ankara Miles Robert Armitage.
This came during Erdogan's reception ceremony for Armitage at the Presidential Complex in the capital, Ankara.
After the ceremony, the Australian ambassador and his entourage posed for a memorial photo with President Erdogan.