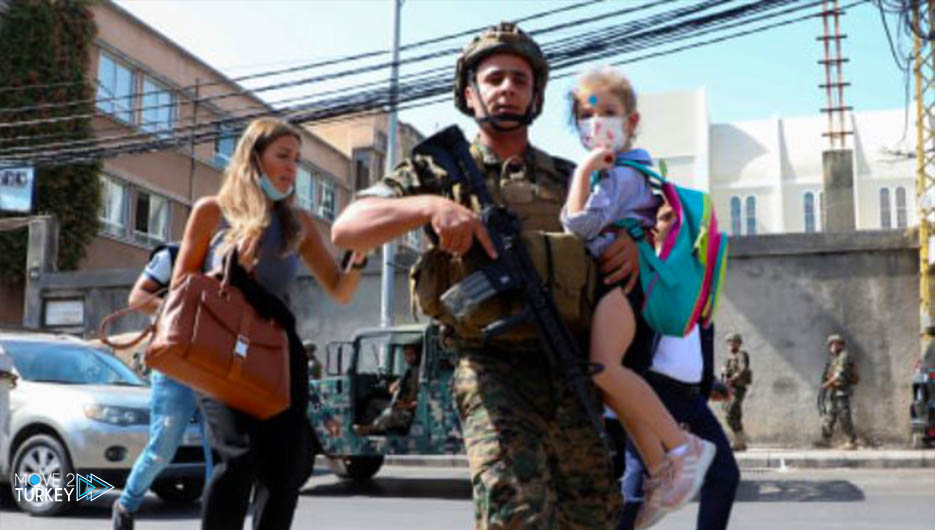 The Turkish Foreign Ministry issued a statement regarding the shooting of demonstrators as supporters of Hezbollah and the Amal movement marched to the Palace of Justice in the Lebanese capital, Beirut.
The ministry stated in a written statement that it is deeply saddened by the loss of life as a result of unidentified shootings of demonstrators during the protest demonstration in Beirut today.
"We hope that those responsible for this serious incident will be arrested and brought to justice as soon as possible," the statement added.
We call on all Lebanese parties to exercise restraint and refrain from acts of violence so that such incidents do not happen again."
While the supporters of Hezbollah and the Amal movement were heading to the Palace of Justice in Beirut today, demanding the appointment of another person to replace Judge Tariq Al-Bitar.
And who investigated the explosion that occurred in the port of Beirut last year, the shooting took place the next day.
Six people were killed among the demonstrators, and more than 30 people were injured in the incident.
While the attack took place in the Tayouneh area of ​​Beirut, events continued at the intersection of Ain al-Rummaneh, where Christians live, and Shiites where they live.
The Lebanese army took measures to protect civilians by calling on the people to "evacuate the conflict areas in Beirut", but moments of fear continue in the streets of the capital.
The Lebanese government announced tomorrow mourning for those who were killed as a result of shooting at demonstrators in the capital, Beirut.